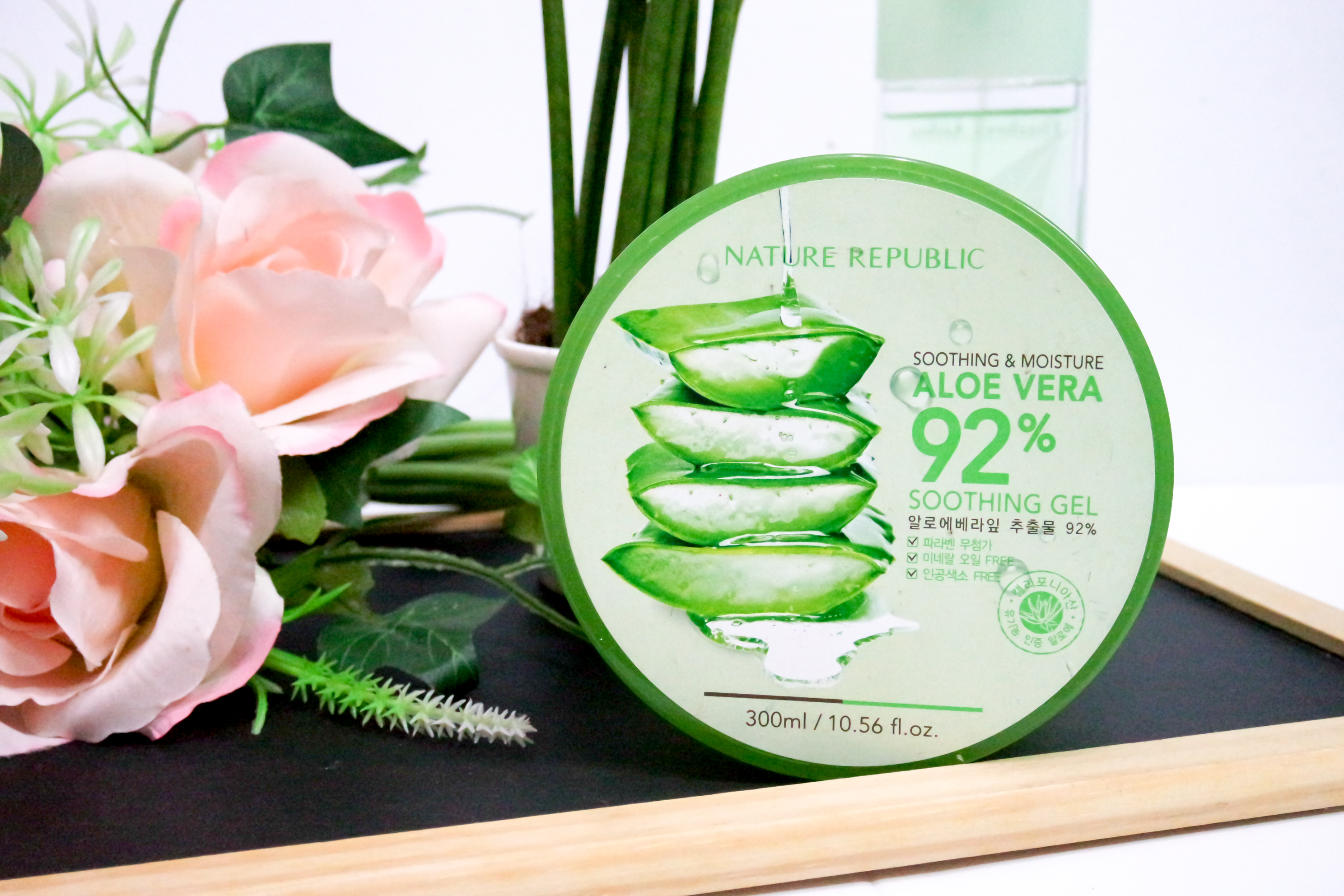 Nature Republic Aloe Vera Gel is being raved everywhere, ever since. I've always been curious about the aloe vera plant and the skin care magic it possess but since I don't have an actual plant, I decided to try the next best thing. I got my first tub of this product from my first-ever Althea Box; I thought, if I'm gonna explore the world of K-Beauty, I have to start with a basic-yet-cult-favorite skin care product which this is.
Aloe Vera is widely known as sunburn and wound remedy, as well as, some kind of a tonic that contributes to hair growth. In Ayurvedic medicine, it is believed to be a natural antioxidant and said to have anti-bacterial properties; hence, it is used as a skin treatment to a variety of skin conditions. The gel of the aloe vera leaves has high water content, and many claims that it is naturally soothing, moisturizing, and healing. And while there's not enough scientific evidence of its benefits, it is still widely used in many countries. Some people claims that the real aloe vera gel (from the actual plant) is too irritating, personally, I can't really tell; I guess it depends on one's skin type, eh?
Prior to trying this out, I've used other aloe vera gel products before but they're not good enough (too sticky) for me. When I got this, I was a bit skeptical but have high hopes nonetheless. I'm just glad it didn't disappoint and while it didn't wowed me at first, I liked that it's really refreshing. Eventually, I treasured this product more than my other skin care products (full story later). Let's talk about the basics first.