Last Saturday, I attended my first Blogopolis event. Thanks to Nuffnang for my free ticket! Heh. It was a very informative and fun experience for me.
I've learned a lot from all the talks/topics and got inspired from all of the speakers. It's amazing how the digital technology is now embedded in almost everything we do. I guess we can say that we are now having a digital lifestyle.
For me, the Internet, WWW, and smart phone are very essential because of how much I depend on them now. So I decided to document my entire day and see how these digital stuff combines with my lifestyle. Watch my short video above and have a glimpse on what a typical weekend is for me.
I find it very important to use these technologies to my advantage and I'm glad that there are lots of Apps to make my life easier. Another thing that I've learned at the event is the value of "disconnecting" and while I don't entirely disconnect on weekends (my downtime), I utilize these technologies as an aid to connect in real life. Which made me think, I should probably try to document my normal weekday too, when I become more digital for work. Heh.
Also, Globe has something wonderful that caught my attention at the Blogopolis event. I've been a postpaid subscriber for years now and I got excited when I heard about their new myLifestyle Plan! Now we can choose what plan suits our lifestyle best. Check it out here: http://www.globe.com.ph/mylifestyleplan.
Thanks again Nuffnang Philippines and everyone who made this event possible, and for bringing back Blogopolis! I'm already looking forward to next year's Blogopolis!
---
I'm curious…
How dependent are you on your smart phone?
How do you use the Internet to your advantage?
Let me hear your thoughts and leave a reply down below. 


Don't forget to 

 for more updates on my blog. 


Also, if you liked/enjoyed this post, please share it with your friends using the social sharing buttons below. ^_^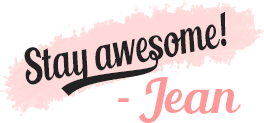 Related