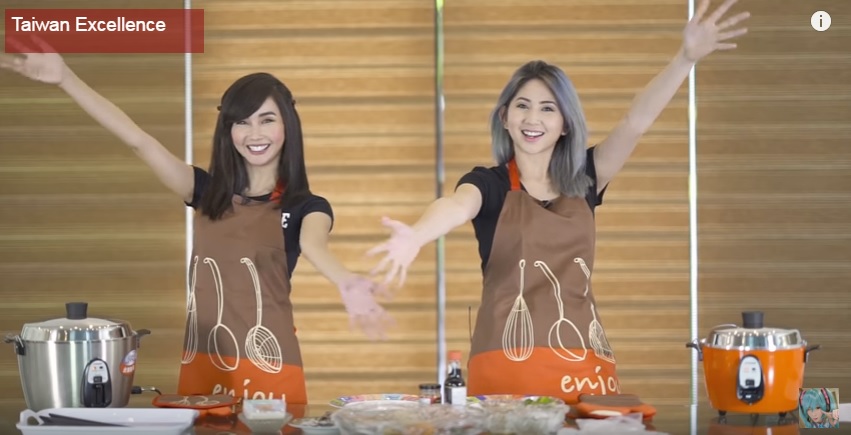 With only 39 days before Christmas, how's your gift shopping going? If you're still looking for the perfect gift for your family and favorite people, check out these practical suggestions. You might just find the perfect items to complete your Christmas gift list, just like Alodia and Ashley Gosiengfiao in their recent YouTube videos.
They showcased various Taiwan Excellence-accredited products that are perfect gift ideas for any occasions, especially during the Christmas season. TIP: Finish reading this 'cos there's a giveaway! *winks
In Alodia's video, the siblings cooked dumplings using a Tatung TAC-06EA multi-functional cooker. Both confessed that they don't know how to cook but were hopeful for the outcome. Judged by their mom, find out who got their mom's approval in this link.
Meanwhile in Ashley's video, the sisters warmed up using the Pacific New Birdy and Tern Link D8 bicycles before testing out their core strength with a planking challenge using an MSI GS40 Phantom Notebook as a timer. For at least two minutes, they needed to maintain their planking position. Right off the first minute, the sisters struggled but kept their competitive spirit and game face on. Check here to see who held their plank longer.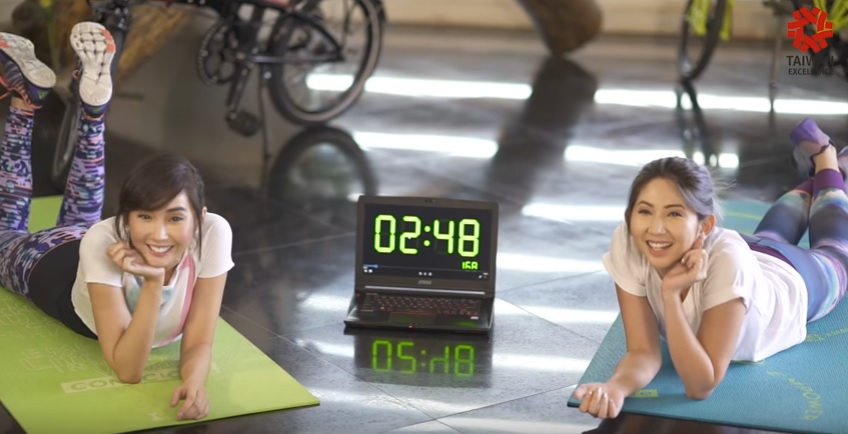 Led by the Bureau of Foreign Trade, under the Taiwanese government, the Taiwan Excellence is a seal provided to Taiwan's most innovative products, as suring customers of the products' superior quality. To date, there are over 150 products from 55 Taiwan Excellence-accredited brands that cover needs for Information and Communications Technology, Home and Living, and Sports and Leisure.
With their approval on the Taiwan Excellence-accredited products, the Gosiengfiao sisters gifted their father with an ASUS Zenfone. What's more, they will give their viewers a chance to win quality Taiwan Excellence-accredited products, such as Acer Switch 10-E laptop, ASUS Zenpad 7 Z370 smartphone, Tern Link D8 bicycle, and Tatung TAC-06EA multi-functional cooker to spread the holiday cheer. For more details on the product giveaway, just visit their YouTube pages.
What are you waiting for? Watch their videos now and join their giveaway! I know I will. Hee.
For more information on Taiwan Excellence accredited products, you can visit http://www.taitra.org.tw/ or like Taiwan Excellence on Facebook.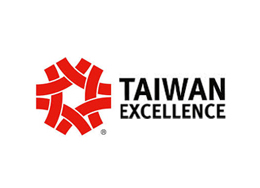 The symbol of Taiwan Excellence honors Taiwan's most innovative products that provide tremendous value to users worldwide. All products carrying this symbol have been selected for specific Taiwan Excellence Awards based on their excellence in design, quality, marketing, Taiwanese R&D and manufacturing. Initiated by the Ministry of Economic Affairs (MOEA), R.O.C. in 1992, the symbol of Taiwan Excellence is recognized by 100 countries.


Organized by Bureau of Foreign Trade (BOFT), MOEA
The Bureau of Foreign Trade (BOFT) under the Ministry of Economic Affairs (MOEA), R.O.C. is responsible for implementing policies and regulations governing foreign trade and economic cooperation. Established in January 1969, the BOFT's role and position have been adjusted regularly to meet the needs of the ever changing international economic and trade environments. The BOFT has been guiding and working with the Taiwan External Trade Development Council (TAITRA) in numerous promotional trade projects and activities both internationally and domestically. Having worked closely with TAITRA for many decades, the BOFT continues to commission TAITRA for various critical government projects relating to business, trade and investment, while promoting Taiwan internationally.


Implemented by Taiwan External Trade Development Council (TAITRA)
Founded in 1970 to help promote foreign trade, the Taiwan External Trade Development Council (TAITRA) is the foremost non-profit, semi-governmental trade promotion organization in Taiwan. Jointly sponsored by the government, industry associations, and several commercial organizations, TAITRA assists Taiwanese businesses and manufacturers with reinforcing their international competitiveness and in coping with the challenges they face in foreign markets. TAITRA boasts a well-coordinated trade promotion and information network of over 1,200 international marketing specialists stationed throughout its Taipei headquarters and 50 overseas offices worldwide. Together with its sister organizations, the Taiwan Trade Center (TTC) and the Taipei World Trade Center (TWTC), TAITRA has created a wealth of trade opportunities through effective promotion strategies.
---
Disclaimer: This is a sponsored post. I was compensated to write this post. All thoughts and opinion remains honest, genuine, and written without prejudice.
PR content and product images were provided by Nuffnang Philippines. Images are used for presentation purposes only. No copyright infringement intended.
---
Want your article to get featured here? For sponsorships, collaborations and PR, go to my Advertise page for more information.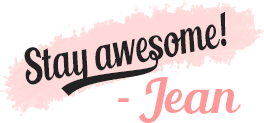 Related