Teacher's Day is celebrated worldwide every October 5th. I was browsing through Pinterest for gift ideas to give to my teacher friends and I thought I should share some here. 🙂
Click the image/s if you want to see detailed instructions on how to make them. Some doesn't have instructions, though I'll try to explain how I think one should make it.
Best for Art Teachers
Best for Computer Teachers
Best for English (Language) Teachers
Best for Math Teachers
For Every Kind of Teacher
Disclaimer: All photos in this post are not mine; copyright goes to the owners of the images.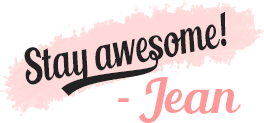 Related