Ever heard of affiliate programs? How about Bitcoin? Yes and you love both of them? Perfect! Today, I just want to share with you a simple way of earning online through this e-Currency Affilate Program.
For those who are not yet familiar with the terms I just mentioned, let me give you an idea. In an online affiliate program, an online merchant pays an affiliate (individual/you) for sending traffic to their website. You can also earn via commissions through the affiliate program. All you need to do is sign-up for the program and post referral links and/or banners/buttons on your blog, website, and even social media accounts.
Bitcoin is the interesting one. Probably you've already heard of it, if not, it's a virtual money/currency with real and actual value that you can use in your online shopping/payment transactions. Bitcoin is the easiest and fastest way to send money as it doesn't need to be processed by a bank. For quick information about how Bitcoin works, watch the short video below.
Bitcoin mining is one of the ways to earn with Bitcoin but if you don't have the knowledge, skills, and equipment to do that, you can still earn money with it! If you're reading this, that means you can earn money with Bitcoin. All you need is your computer (whatever model that is or specs it has), Internet access (you don't even need a super fast connection nor a 24/7 access), and of course, your blog, or website, or online social networks.
Ready? First step: sign up to this e-Currency Affilate Program by ALFAcashier.
Why ALFAcashier?
ALFAcashier is a popular online currency exchange service supporting conventional and emerging cryptocurrencies. It is the official authorized agent for such payment system as OKPAY, PerfectMoney, EGOPAY and BTC-e.com exchange. It also provides automatic exchange of electronic currencies, as well as their input and output using banks.
The most exciting thing about ALFAcashier is the new VIP level of their affiliate program that offers affiliates as much as 20% of all future referred currency conversions. The VIP status is granted for a lifetime and is non-revocable. ALFAcashier offers users a complete set of banners of different formats that can be easily inserted into any webpage or a personal signature block of a user's forum posts. Obtaining the VIP status in the ALFAcashier affiliate program enables users to generate stable passive income by referring new users to the system. Payouts can be made to the user's PerfectMoney purse when the accumulated amount of affiliate commissions reaches $100.
ALFAcashier has free registration, but charges a commission on each exchange operation performed by its members. That free registration will definitely encourage anyone to sign up on their website and services. Remember that as an affiliate, you earn by sending people to their site and more if they sign up and avail of their services. So yes, ALFAcashier's affiliate program is an easy way to earn money online.
Affiliate program is one way you could earn passive income. I actually participate in it too. While I am not blogging for money, whatever I earn online is helpful and usually goes to the maintenance of my website (because web hosting and domain name are NOT free!). Now if you're familiar with how affiliate marketing works, you may probably think that this Bitcoin exchange is not for you. Maybe you're thinking no one or only a few in your audience/community is familiar with it or using it that no one will sign up for it. If that's what you're thinking, then all the more reason to join this affiliate program! That just means that you will be the first one to introduce it to them; if you're into networking/MLM, you know that's a good thing.
Also, I've been noticing the rise and popularity of Bitcoin (which actually happened some years); even some local online merchants are using Bitcoin now! That means that more Filipinos will most likely jump into it soon. And if you're living in a first-world country, then you have a wider audience that might be interested or actually need a Bitcoin exchange service provider.
Sources:
– Bitcoin.org
– ALFAcahier
– Pressat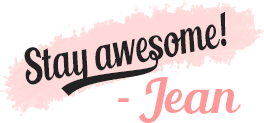 Related