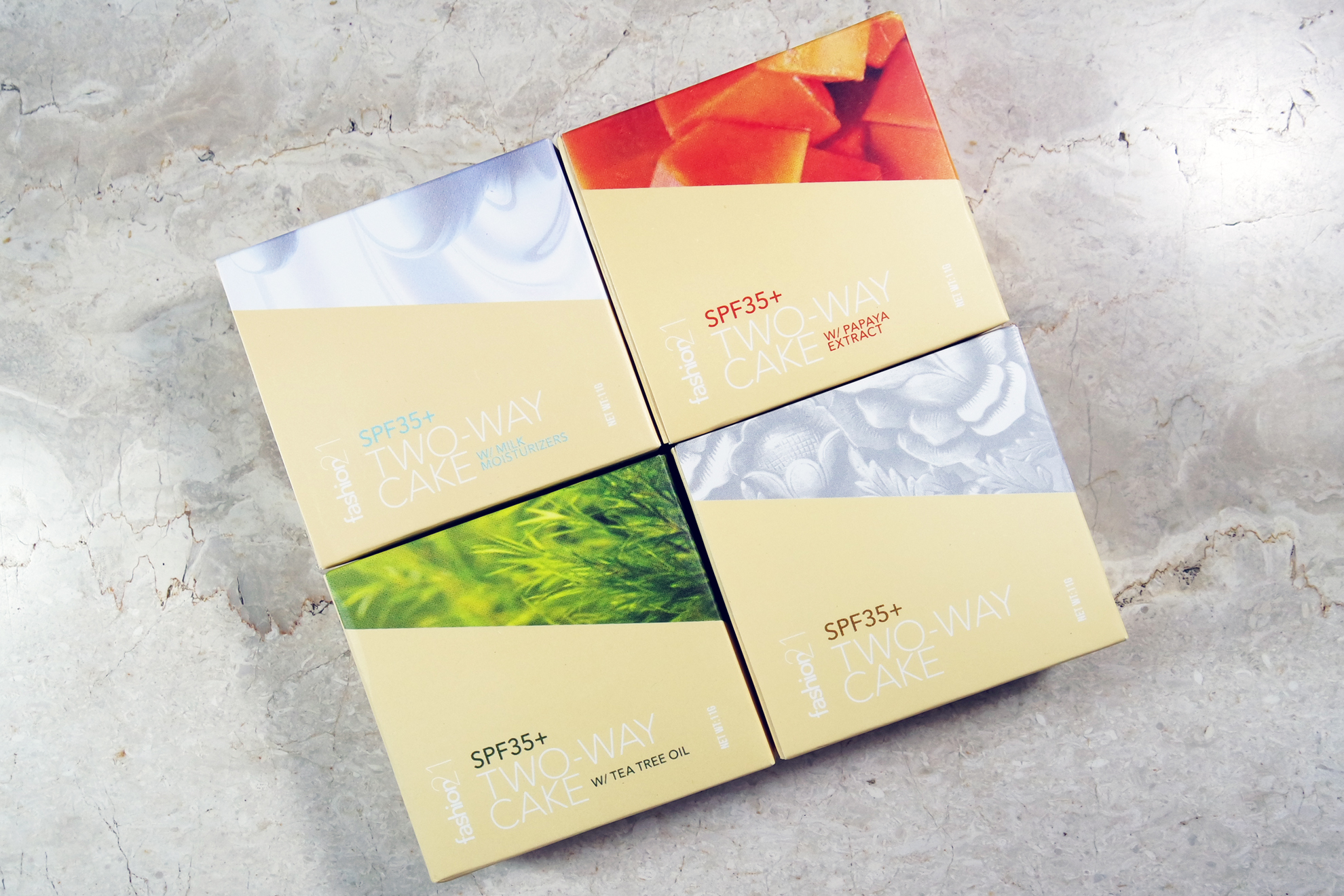 Before I share with you my Fashion 21 Two Way Cake foundation review, let me tell you why I chose to try this product. So, I'm actually kind of a newbie when it comes to makeup and I have yet to find the perfect foundation that works for me. Recently, I've been interested in exploring local brands and I'm always on a hunt for good-quality yet affordable products. So it was a real treat when I got to try all the variants of the Fashion 21 Two Way Cake.
I've been familiar with this brand name since I first started dabbling on makeup but I realized that I don't really know much about them. Though, a quick Google search led me to their website where I read their brief history. It's nice to know that Fashion 21 Cosmetics has been around since 1985; decades of history and experience means they're doing something good and right. It's also worth noting that the company helps two (2) youth and Christian-oriented charitable foundations; talk about social responsibility!
Alright, sorry for babbling (as always, heh), I had almost a month (almost a week per variant) to try out all the variants of this product. And it's just about time to tell you how it worked on me.
Not sure when but they recently changed their logo and packaging design which was good as it now exudes a modern vibe. What I love most about Fashion 21, aside from being a local brand, is that they're very accessible to almost everyone. You can easily find them at your favorite beauty stores and inside department stores/malls. I even saw their products in some supermarkets and drugstores; though, with their new packaging, who would think that you bought it with your other groceries? Heh.
Okay, so obviously, I like the design of the box packaging and that every important information is already on it. Brand and product name, variant, and net weight on front; shade number on the side; and, ingredients and usage at the back. I also love that the other vital info are listed on the compact packaging itself. You can find the ingredient list, shade number, batch code, manufacturing date, net weight, country of origin, brand name, and company/distributor's name at the back of the compact.
The Fashion 21 Two Way Cake comes in four variants, each made for a specific skin type. This product is made in Taiwan; and while the base ingredients are similar for all variants, there are special ingredients that will only be present on a specific variant. All variants has SPF 35+ protection and a net weight of 11g.
Brand new, the compacts were sealed in plastic and the cake pans were covered with a plastic film. The color of the compact varies per variant but they're all basically the same and they don't look tacky. I love that it has two different compartments for the sponge and for the cake pan, preventing bacteria build-up. The compact is made of plastic but is not flimsy; it is durable enough yet light and not too bulky. It also has a good-sized mirror on the cake compartment which is a must and efficient as well. The sponge is a latex sort and has a good quality; been using and washing it for almost a month and it still hasn't crumbled nor teared off. I find it helpful that the sponge trays have embossed dots that act as a grip for the sponge so it wouldn't slide and fall off when opening the compact.
My Skin Situation & How I Use This Product
Now, before I discuss each variant in depth, let's talk about my skin situation first. I have a warm and medium skin tone and a combination-to-oily skin type. I always oil up on my T-zone, especially on my nose; I have dryness in my eye area and on the sides of my nose and lips; I have enlarged pores and redness on my inner cheek area. When I was testing these products, I have a few blemishes, dark spots/pimple scars, hyperpigmentation, and random micropeelings. I also have quite an acidic skin and most face makeup oxidizes on me.
Since I really want to see the actual performance of the product, I did not use a skin primer prior to applying the foundation; I just cleansed, toned, and moisturized. When I used each variant for the first time, I applied it with a damp sponge for maximum coverage; for everyday makeup and lighter coverage, I used it dry. I also didn't use concealers and correctors so that we can see the actual coverage of this foundation. Neither did I use other setting powder/spray; but I did use this product, applied lightly with a fluffy powder brush, to set my makeup.
My portraits/selfies that you'll see below were taken indoors under flash photography to see if there is flashback/whitecast since this product has an SPF content.
Fashion 21 Two Way Cake (Classic)
The Classic Fashion 21 Two Way Cake comes in black compact and is available in four shades; I got the shade number 3. This variant has a sweet powdery scent but it's not overpowering and it did not bother me at all. When you look at the cake alone, the undertone isn't really obvious, but when compared to other variants and when swatched, it does have a bit of pink undertone. It also has a light shade, I think this variant offers the lightest shades among all.
This shade, even in my acidic skin, is a shade lighter than my actual skin tone. Since it doesn't have a very pink undertone, it did not make my face look ashy. With enough bronzing and contour, I could actually get away with it. Heh. Shade no. 4 might match my skin better but the pinkish undertone would still bother me (just a little). On my skin, it controls oil to a tolerable amount for up to four (4) hours. It lasts on my skin for 5-6 hours. After that, I need to do some blotting and retouching.
The Fashion 21 Two Way Cake in Classic might be best for those who have normal skin type and cool skin tone.
Fashion 21 Two Way Cake with Tea Tree Oil
The Fashion 21 Two Way Cake with Tea Tree Oil comes in green compact and is also available in four shades; I got the shade number 2. This variant has Melaleuca Alternifolia (Tea Tree) Leaf Oil Extract as a special ingredient. Tea Tree Oil is known for its antiseptic properties and for its benefits in treating wounds, acne, and other skin problems. Since it has that oil extract, this variant smells a wee bit herby/mentholy/camphory; it's not overpowering though. This variant and shade has an obvious pink undertone. Compared to the Classic one, this variant seems to have a more medium shade but a pinker undertone.
This shade is too light for me. It doesn't make my face look too ashy but the pink undertone doesn't really complement my warm complexion. I still tried my best to work with this but my bronzer and contour did so little to help. Shade no. 4 would probably be dark enough to match my skin but if it has the same pink undertone, I'm not sure if it's the best for me. Too bad because I really like the performance of this variant when it comes to oil control and staying power. It can control oil build up for up to 7 hours; at least, for my tolerance and skin type. Even after blotting, I find that my skin produced less oil than usual. It did last on my face for a good 10 hours but if I want to maintain the coverage, I can just retouch throughout the day. However, while it does wonders on preventing oiliness, I noticed that it tends to accentuate some dryness on my skin.
I would recommend the Fashion 21 Two Way Cake with Tea Tree Oil to those who have cool skin tone, oily skin type, and combination skin type as long as you moisturize and prep your skin well prior to using this product.
Fashion 21 Two Way Cake with Papaya Extract
The Fashion 21 Two Way Cake with Papaya Extract comes in orange compact and is available in three shades; I got the shade number 2. The special ingredient of this variant is, of course, Carica Papaya Extract. Papaya extract is said to be antibacterial and helps in healing cuts, rashes, stings, and burns; it also serves as an effective, nonabrasive exfoliant; and has enzymes called papain which helps to remove impurities and slough away dead skin cells. Regular use of the papaya extract is said to help fade acne spots, scars, and sun damage. Hmm, that's a lot of benefits that I didn't even know! Heh. Well, any beauty product that has papaya extract is marketed here as a whitening product and it's surprising that it actually does so much more.
This variant has a sweet fruity scent (not very papaya-scent though, heh) that is so light you wouldn't notice it unless you sniff on the cake itself, hee. The variant and shade looks a little warm and like it has a yellowish undertone, but to me, it seems more like neutral. Compared to the other variants, this one has the deepest shades.
This shade is still light for me, even if it oxidizes on my skin. I like the undertone though, it seems to match my complexion better than the previous two variants. The picture here didn't do it justice, there must be something off with my lighting, oops, sorry! I'm interested to try the shade no. 3, I think it would suit my skin tone very well. The oil-control power of this variant is good; I find that I don't need to blot for 5-6 hours after application. It stayed on my skin for up to 8 hours without having to retouch. One thing I noticed is that it tends to crease on the dry parts and on the oily parts of my skin.
If you have neutral/warm skin tone, the shades of the Fashion 21 Two Way Cake with Papaya Extract would work for you. This variant is best for normal skin type; those with other skin types could still use this but with proper skin prep and makeup setting.
Fashion 21 Two Way Cake with Milk Moisturizers
The Fashion 21 Two Way Cake with Milk Moisturizers comes in white compact and is also available in three shades; I got the shade number 2. This variant's special ingredient is Silybum Marianum (Milk Thistle) Extract. TBH, when I read the packaging, I thought it was an actual milk, like the one from animals, but nope, I was so wrong, it's actually from a plant. LOL, my bad. Okay, so, Milk Thistle extract is used in cosmetics as a skin conditioning agent; but it is also said to be a strong antioxidant that deeply moisturizes and regenerates the skin. It also protects the skin's natural lipid layer, stimulates cell renewal, reconstructs lipids and natural protecting layer. I don't really know any other makeup product that has this ingredient. I'm actually amazed to learn about these natural ingredients that can be used in makeup up and has a lot of benefits, from none other than a local brand. Well, good job and thank you, Fashion 21! Hee.
This variant has a vanilla scent to it, it reminds me so much of marshmallows! Heh. Again, it's not overpowering and it actually smells nice. This variant and shade has yellow undertone, finally! It's not as deep as the Papaya variant's shade but among all four, this is absolutely the best for warm complexion.
I love this shade. After oxidizing on my skin, it matches my skin tone well. And the yellow undertone complements my warm complexion perfectly. I would still like to try their darkest shade–no. 3, just to see which suits my skin tone better, but for now, I'm happy with shade no. 2. It doesn't have a good oil-control power though. After 3-4 hours, I find that I really need to use oil blotting sheets. It also tends to crease when my skin starts to oil up. It's not as long lasting as the other variants; I noticed it fading after 6 hours from application. But then again, retouching could help. What I like most about this product is that it is not drying and seems to help moisturize the skin.
For those who have warm skin tone, the Fashion 21 Two Way Cake with Milk Moisturizers is your best bet. I would recommend it to those who have dry skin and/or aging/mature skin.
Overall Thoughts, Comparisons, Will I Keep Using It?
| | | | | | | |
| --- | --- | --- | --- | --- | --- | --- |
| Variant | Price | Shades Available | Undertone | Oil Control | Lasting Power | Skin Type / Best For |
| Fashion 21 Two Way Cake (Classic) | Php 180.00 | 1, 2, 3, 4 | Pink | up to 4 hours | up to 7 hours | Normal |
| Fashion 21 Two Way Cake with Tea Tree Oil | Php 195.00 | 1, 2, 3, 4 | Pink | up to 7 hours | up to 10 hours | Combination / Oily |
| Fashion 21 Two Way Cake with Papaya Extract | Php 195.00 | 1, 2, 3 | Neutral | up to 6 hours | up to 8 hours | Normal |
| Fashion 21 Two Way Cake with Milk Moisturizers | Php 195.00 | 1, 2, 3 | Yellow | up to 4 hours | up to 6 hours | Dry / Mature |
The Fashion 21 Two Way Cake foundations comes in four variants, with each one suitable for a specific skin type. But like I said earlier, whatever your skin type is, you can still use any variant you prefer, as long as you prep your skin properly (use a good moisturizer, eye cream, and skin primer), and set your makeup well. Now, if you don't want to do extra work, maybe you should stick to the recommendations I made in the table above. Heh.
All variants offers a good and matte finish. They're easy to use and apply; not patchy on skin and still blendable; and buildable without caking. The smoothest variant to apply on the skin is the one with Milk Moisturizers. They provide light to medium coverage which is great for everyday makeup. Though if you have a lot of skin issues, you might need to use other products (corrector, concealer, etc.) to achieve a more flawless look. On my skin, it helped cover my redness and dark spots lightly; it also lessened the appearance of my pores.
All variants has SPF 35+ protection which is good, especially since where we live, we're always under the sun. It's SPF content is enough to protect the skin from the sun and not too high to provide so much flashback. Actually, there is very little whitecast so you won't have to worry looking like a ghost in pictures. Heh. All have decent oil-control power but the best is still the Tea Tree Oil variant. Lasting power is good for all variants. Of course, depending on your skin type, environment, and activities, you may or may not need to retouch. It helps that this product comes in a handy compact that you can carry with you anywhere.
I do find their shade offerings a bit limited. Those who have fair skin won't have a problem picking the right shade. For us, with medium and warm skin tone, we'd probably do well with the Papaya Extract/Milk Moisturizers variants. If you have a deeper or darker skin tone, I'm not sure if you can find the shade that will match you perfectly. I do hope that Fashion 21 would come up with more shades/color selections.
While I love the staying power and oil control of the Tea Tree Oil variant, I can't work with the shade that I have, hence, I didn't use it as much as the others. My favorite is the one with Milk Moisturizers since it has the right shade and undertone for me. Though if I don't want to retouch as often, I would usually reach out for the Papaya Extract variant instead. Clearly, I will keep using the ones with Papaya Extract and Milk Moisturizers; I might give away the other two variants; and I'd like to try darker shades of this product.
For a very affordable price and the fact that this product is easily available nationwide, you should definitely give it a try and see it for yourself.
---
For more information, visit Fashion 21's website:
Fashion 21 Cosmetics: http://www.fashion21cosmetics.com/
Give them some love and follow their social media accounts:
Facebook: Fashion 21 Cosmetics
Instagram: @fashion21_cosmetics
---
I'm curious…
What are your favorite Fashion 21 products?
What Fashion 21 product/s would you like me to try next?
Let me hear your thoughts and leave a comment down below. 


Don't forget to 

 for more updates on my blog. 

Also, if you liked/enjoyed this post, please share it with your friends using the social sharing buttons below. ^_^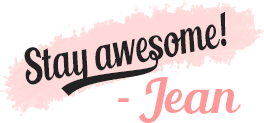 Related