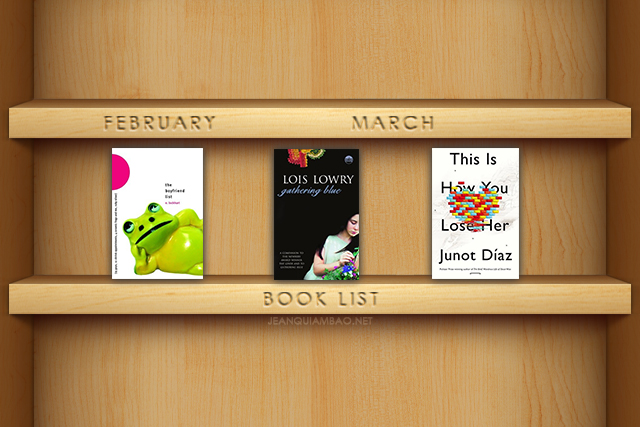 This was supposed to be a two separate lists but I was too busy the past two months that I rarely had the time to read. Last February, I was only able to read one book, I didn't even finish it that month! I was only able to finish it last month. After that, I started reading another book, and another one; I haven't finished both of them yet. Meh.
When I started Book List, I told myself that I would only list the books that I finished reading for a specific month. But, well, because I can't even finish one book for a month, I decided to include what I'm currently reading. And because I only read one book for February, I thought it'd be fine to combine it with March Book List. So yeah, those were my three books for February & March Book List.
The Boyfriend List / E. Lockhart – This is about Ruby–a teenager–and her list of, duh-obviously, "boyfriends". This is a fun Young Adult book that should be an easy read (I was just really busy with other stuff). I rated it 4/5 on Goodreads.
Gathering Blue / Lois Lowry – This is the second book of The Giver Quartet but has a totally different set of characters and setting. Upon finishing a chapter on this book, I decided not to continue reading (for now) because I'm not really feeling this book and it's giving me headaches. LOL. What I meant to say is that I'd rather read light and fun stories now that I'm super busy with work and other stuff.
This is How You Lose Her / Junot Diaz – I started reading this, after temporarily quitting on Gathering Blue, thinking that this would be fun to read. Well…it's okay. Haha! Sorry, I'm not really good at this! Anyway, I must say I'm liking the style of writing. The Dominican slangs can be confusing; though sometimes I would get them because I have a little background on Spanish. I've read and loved a lot of "Chick Lits" so this one–having men's POV–is really refreshing to read. I started reading this on the last day of March and I've finished 37% of the book but I think I can finish this next week.
BTW, I also updated my reading challenge on Goodreads because I think I can finish my initial goal of 14 books this month. And we still have eight months before the year ends so, yeah, I should read more!

~~~
I'm curious…
What book are you currently reading?
I'd love to read your thoughts; leave a reply down below. 


Don't forget to 

 for more updates on my blog. 

Also, if you liked/enjoyed this post, please share it with your friends using the social sharing buttons below. ^_^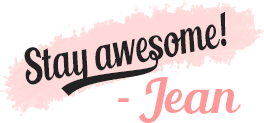 Related