I got this sample tube of Shiseido Ultimune Power Infusing Concentrate from my August 2014 BDJ Box and I was so amazed by it! I love that this sample comes in a tiny tube and contains 5ml of the product. I immediately tried it and the first time I used it, I instantly fell in love with it!
I know I shouldn't be surprised. Shiseido developed this product for 20 years of dermatological research so it's only logical that it really works wonders! I bet this is now the holy grail of skin care products.
I remember trying it for the first time and loving the effect of it on my skin. Shiseido Ultimune Power Infusing Concentrate is not greasy and non-sticky. It also gets absorbed by the skin quickly. I love that a little goes a long way, I'm actually using this product for more than a week now and it's still not empty! Also, it doesn't have any distinguishable scent which is fine by me; I'm sure those who prefer unscented products would love this.
I apply it on my face daily, once in the morning and once at night. I love how smooth my face feels every time I use this product. But what I love most about it is that it made my skin healthier! I've been talking a lot lately about my nasty breakouts and pimple scars, and I think Shiseido Ultimune Power Infusing Concentrate really helped me get rid of them. After a week of religiously using this product, I noticed that my pimples heal faster and the marks are fading! And I didn't get any more breakouts. It also delivers to its claims of a supple and glowing skin! I can only imagine what magic it would do to my face if I have a full-sized bottle of this product.
I highly recommend this product to everyone. You should definitely try this especially if you have a problematic and/or aging skin.
---
For more info, visit BDJ Box at:
Website: http://www.bdjbox.com
Facebook: http://facebook.com/BDJBox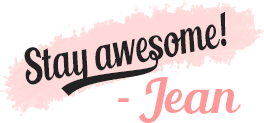 Related