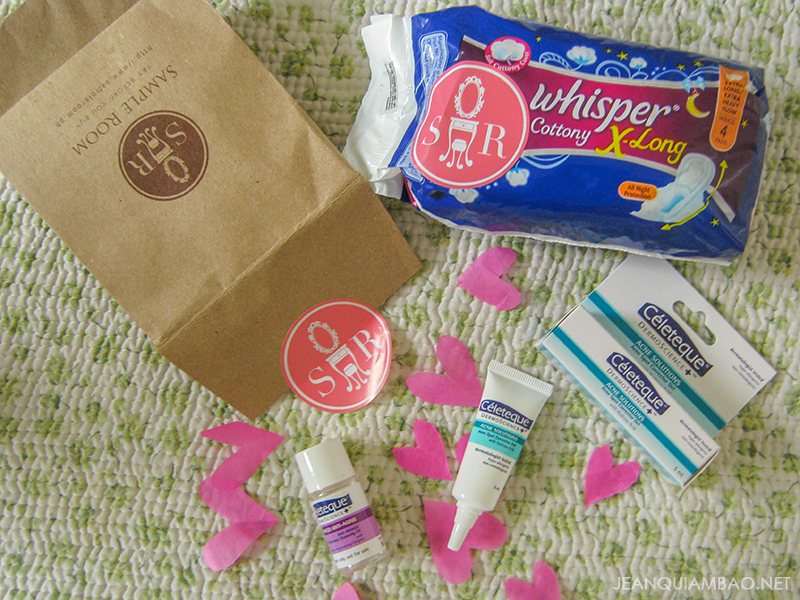 A few weeks ago (while searching for Dunlop), I stumbled upon and signed up on Sample Room–a site that gives away free samples of various products. In return, I have to try every samples for at least five days and then submit ratings and reviews. Each review will generate points which I can use to "purchase" samples again. Isn't that great? I wish I learned about this earlier!
So last Saturday, I placed my sample request but because it's a weekend, I was not able to get the samples immediately. The package arrived Tuesday, this week, and I was really excited to try it out right then but I was so busy with other stuff.
Anyway, here are what's included in my first haul:
Céleteque DermoScience™ Acne Solutions Acne Spot Corrector Gel. I never thought I'd ever need an acne-related product because I rarely have a pimple before (yes, even in my teenage years). But somehow, I keep getting them now because my skin has become oily; also, probably because of stress and sleep deprivation. What I hate the most is that they leave dark spots on my skin ON MY FACE! So I really hope that this product will help me. *fingers crossed*
Céleteque DermoScience™ Advanced Anti-Aging Anti-Wrinkle Ultra-Hydrating Cleansing Oil. I didn't really requested for this as this wasn't included in the list of available samples. Apparently though, it's included in every loot bag that they're currently giving away; which is great BTW!
Whisper Cottony X-Long. First, I'm a girl lady. Second, I have needs! Hehe
I started using these products yesterday which means I still have four days to test them and then I can finally submit my ratings and reviews. I will also post a detailed review here on my site for each product. It's not required; I just want to. 🙂
I'm curious…
Have you used any of these products?
Were they effective for you?
Let me hear your thoughts. Drop me a line or two below! 🙂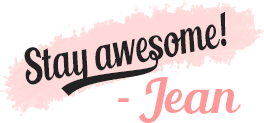 Related