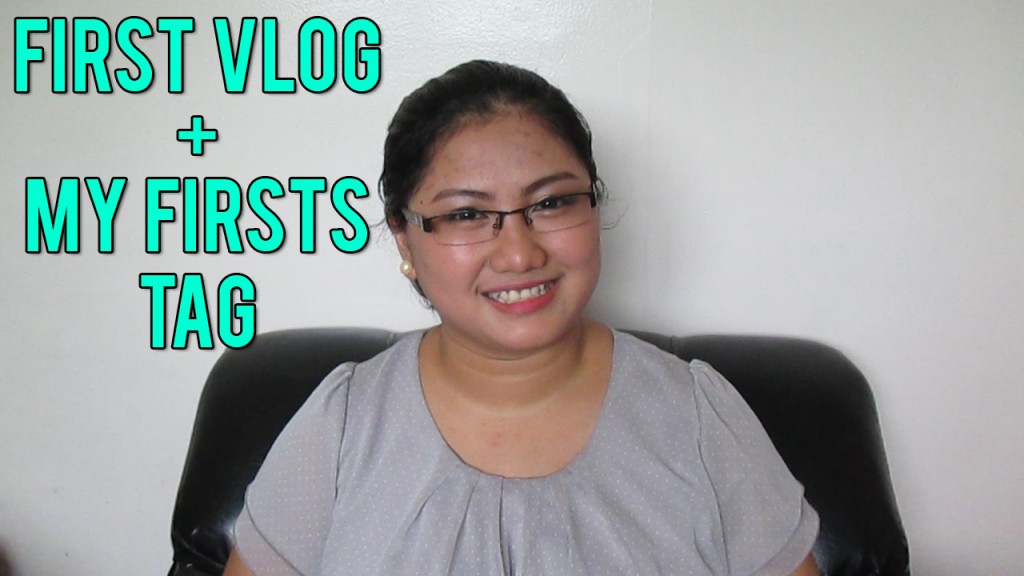 Remember when I said that I want to keep this blog all bright and shiny? Well, this is the exception. And while this is about my vlog (which has my "happy" self), I'd like to talk about why I did it in the first place. If you're the kind of person who can't stand a little drama, you're free to leave this site now (or just watch my vlog and come back when I'm all shiny again). If you're curious about what I have to say (or maybe care about me even for just a tiny bit), go ahead, read on, see the real me, and thank you.
One morning I was not feeling good; I was on a very gloomy mood (which I haven't been for quite some time); I didn't have any sleep yet; I was bored out of my mind and borderline sad. I began over-thinking a lot of stuff and I started getting teary eyed. I had no one to talk to at that very moment and I also kind of don't want to talk to anyone. I wanted to sleep it all off so bad but my brain decided to mess with me instead; there's no way I'm simply gonna get what I want (and need). I realized I was so close to pushing that self-destruct button…but I told myself, not again. I have to stop thinking. I have to do something else.
But I was in a new and different level of sadness which no books, no sitcoms, and no food can cure. Which was really sad because normally, that's how I cope. And it's not really about the books, sitcoms, and food; I know they're still gonna be my happy pill…just not in this situation. I have to think of something else; something new; something I've never tried before.
And then I realized that the thing I have never done before AND can possibly do at that time was to vlog. I know, that sounds shallow (weird even) but, really, I have nothing else. It's not the first time that I'm going to record a video of myself but it's the first time where I am talking about myself. It was a little crazy and very impulsive but it got me excited and got me to stop thinking about negative sh*t.
So I tried to compose myself and channel my cheerful self. Quickly setting up a camera and finding the best spot with natural lighting, I started filming. For a few couple of minutes, I was just staring at the camera and asking myself what was I trying to accomplish by doing that and why did I even thought I could do that. After debating with myself, I began talking, and I laughed at myself for talking to the camera. It was, really, really, really, weird! I kept going but I was pausing for so long and stuttering and being overly self-conscious. Even the camera can't take it and it died when I was in the middle of a sentence. And normally, I'd take that as a sign that perhaps the Universe don't want me to do that thing but, obviously, that was not a normal day.
So while charging the battery of the camera, I gave my self a pep talk on how trying new things (no matter how weird, random, or silly they may be) is totally normal and essential for self-improvement. I remembered feeling a bit calmer and positive again. And actually, as I'm writing this post, I'm back to my "normal" self.
What I like about myself (but sometimes I hate it too) is that I can fake a little happiness especially when in front of other people (or in this case, in front of a camera); thanks to my years of experience. And that's not entirely bad, in fact, there's a saying about it: "fake it 'til you make it". Now go ahead and watch me babble.
Having watched it a several times (while editing), I know I have a lot to improve on. Honestly, I have a new-found respect for everyone who vlogs and especially for those who talk about themselves and put it on YouTube for everyone to see. It was not easy! The technicalities of it is not a joke, it is very important, especially if you're a bit OC like me. I'm actually considering using a mic or something else that could reduce the background noise (it annoys me). And talking wasn't easy too, at least for me at that time, it's as if I'm out of words. Maybe that's why others do a script for their vlogs?
Don't even get me started on my thoughts on publishing it for everyone to nitpick! I mean, we all know how rude and totally BS people can be over the Internet, hiding behind their thin cloak of anonymity, ready to tell you nasty things just because they can. And yes, I am scared of that even though I know I can't please everybody. Okay, I'm hyper analyzing everything again and I must stop! So yeah, after editing the video, uploading it on YouTube, and adjusting the settings, I was still hesitant to publish it. But then I thought, what the hell, whatever, just go with it!
And there it is! I actually had some genuine fun filming this vlog. It's really great to try something new and yes, I think I'll be doing more of this from now on. Go, me! ^_^
---
If you have any vlogging tips and tricks, please share them with me; I'd love to here your thoughts! ^_^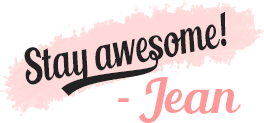 Related