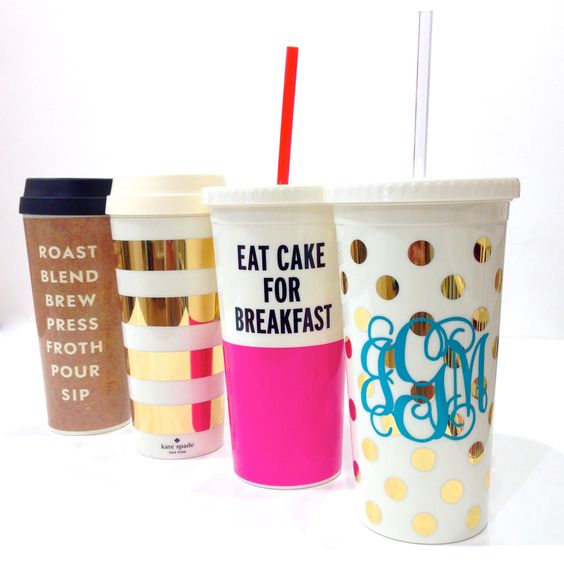 Valentine's is over but we still have a lot of occasions and holidays coming this year. And since they're all actually a yearly thing, it can get hard thinking of gift ideas. Well, let me share my easy go-to gift idea that's great for any occassion–tumblers!
Tumblers are awesome gifts because it's practical, re-usable, great for girls or boys, and can be so cute and pretty. Of course you can always buy tumblers at stores; they're available in all sorts of themes and designs. But if you want to step up on gifting a tumbler, why not make it personalized or custom-made? And if you're feeling crafty, feel free to DIY! Below are some decorating ideas for different occasions.
New Year's Eve
Tumblers are great party favors. Decorate them with gold glitter for a sparkly NYE celebration! Add some monogram for a more personal touch.
Valentine's Day
Think of a witty Valentine's Day message, print or paint it one the tumbler, and make sure to add red or pink colors. Make it sweeter by adding hearts and Kisses, or her/his favorite chocolates inside the tumbler.
Easter Sunday
Make Easter Sunday more fun for kids by giving them personalized tumblers filled with colorful Easter egg chocolates and candies inside. Decorate it with bunnies for more Easter feels.
Teacher's Day
Tumbler is probably the best gift for teachers because it's very practical for them; talking for hours in class requires lots of hydration; and we know how much they love coffee, too. Decorate your tumbler gift with a witty message, a play on words earns you extra points! Personalize it with their names so it won't get mixed up in the faculty's pantry. You can also add symbols and images that represent that teacher and his/her field–music notes for music teacher, maps for history teacher, etc.
Halloween
Add tricks to your treats with these simple decoration inspirations. Print or paint Halloween decors–ghosts, spiderwebs, spooky messages, etc. on the tumbler or grab an orange one and paint spooky faces, just like what you'd do in a pumpkin. Don't forget to fill them up with chocolates and other treats!
Christmas
Fill your tumblers with holiday spirit for Christmas gifting. There are lots of holiday theme decor to choose from; try a winter wonderland, go with Santa and elves, or anything merry. Fill it with holiday treats, chocolates, or Christmas cookies; you can also put small gift items inside, no need for paper wrapping or gift bag. Anyway, a simple fancy-written name would do, just add a bow and your ready to go.
That's all for this post but there's actually lots of other occasions where this applies. DIY and personalized tumbler are also great for birthdays, parties, and other special occasion. It's so easy to do and it can be very affordable too! So if ever you're running out of gift ideas, go ahead and give this one a try.
*All images used in this post are not mine. All images are from Pinterest. Images are used for presentation purposes only. No copyright infringement intended.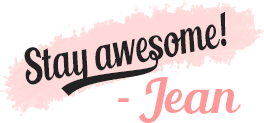 Related