Hello, blogosphere! It's been a while and I've been racking up my brains and thinking of the perfect new year post here. I've thought of several different topics but I realized that perhaps it will be best to tell you what's been happening with me. Yes?
Okay, so I've been quite MIA in the last quarter of 2015. I have no proper excuse, really. Sure, lots of things (problematic situations actually) happened but back then, I would resort to blogging than wallowing on self-pity. Not that I spent all those times just feeling depressed but it seems that I just lost the drive to blog (during those times at least). IDK, I felt somewhat disconnected to what I was writing here. Yes, of course, all I write here are honest and genuine but I kind of missed writing about me, my life, and my thoughts. I know, so narcissistic, right? But not quite, I like writing, my thoughts, maybe I should really start an offline journal. Haha!
So anyway, I skipped blogging but I started vlogging! Yep, video blog, on YouTube! It's a different medium, it feels different, it's really awkward at first and whenever I'm at a public space. But I just tried and I kinda love it.
YouTube is awesome, wouldn't you agree? I first used it for searching music videos when it was still a baby. Then I started watching funny and interesting clips. Back in college, I used it for watching tutorials; not about makeup because I wasn't into that yet, but for acads and other geekery. Hee. Then I uploaded my very first video, that I made, because it was a requirement for a subject in college. I had a lot of views and attracted a few trolls as well; YouTube was different back then. That video is on private now, sorry. Haha.
And now I'm back to creating YouTube contents. I find it perfect for me because I love sharing in general (also, hauls, tips, etc.) and talking about myself. LOL. Seriously though, vlogging is a nice way to capture memories and to have something to look back at after some years. In my case, I sometimes vlog with my sisters, friends, and relatives, and whenever I need a little pick-me-up, I would just watch an old vlog or two.
I'm really amazed with all of the collection on YT that everyone's been sharing. For one, it's a great place to start on music education for kids. Almost all the kids I know today are always glued to YT and watching videos of nursery rhymes and other kids opening egg surprises. Like, kid, what's with those eggs?!? Haha! Personally, I love watching makeup tutorials, recipe videos, DIY/craft tutorials, anything BuzzFeed, and vlogs of other people as well.
I'm starting with vlogs but I plan to create more helpful content like tutorials and others alike. Well, let me know if you have anything in mind. Hee. And before this post turns into a book, I should probably just tell you to please watch my videos on YouTube. My Vlogs playlist is there up top, go ahead and click the red play button. I would definitely love it too if you could go visit my channel and click the subscribe button while your there. Leave me some comments and let's chat! Yep, so much shameless plugging, but I would really love to have you in my channel like I love having you here on my blog. XO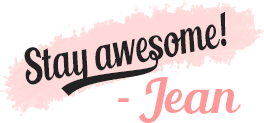 Related