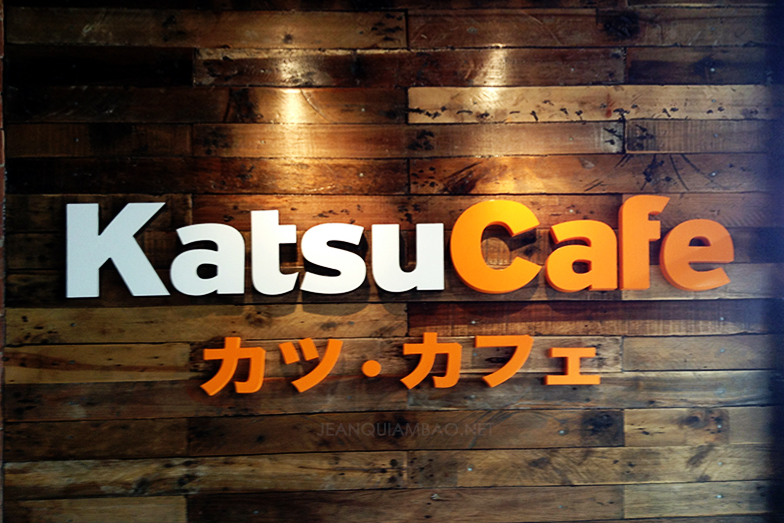 Katsu Cafe is one of the newish restaurants along Maginhawa Street.  It opened its doors to hungry foodies last year around the month of June. I was only able to learn about this food spot at the last quarter of 2013 because I don't always pass by that part of Maginhawa. I was very glad that I discovered it though! 🙂
How to get there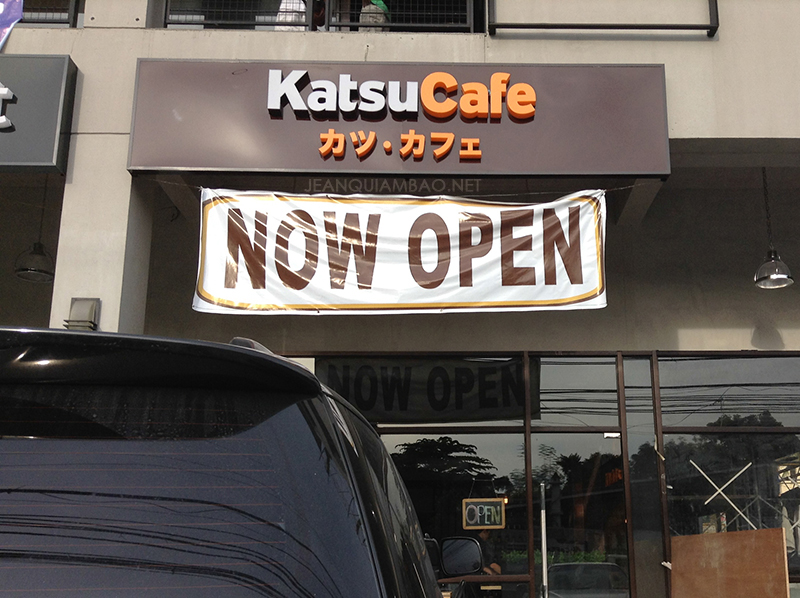 Katsu Cafe is located at the ground level of a new commercial space/building along Maginhawa St. corner Makadios St. UP Teachers Village, QC. If you're commuting from Krus Na Ligas or Philcoa, ride a tricycle and tell the driver to take you along Maginhawa cor. Makadios and just look for the restaurant's sign; it's at the left side of the street coming from Philcoa/KNL. Don't just tell the driver to take you to "Katsu Cafe" because the place is relatively new and not all drivers know that yet. 🙂
The Interior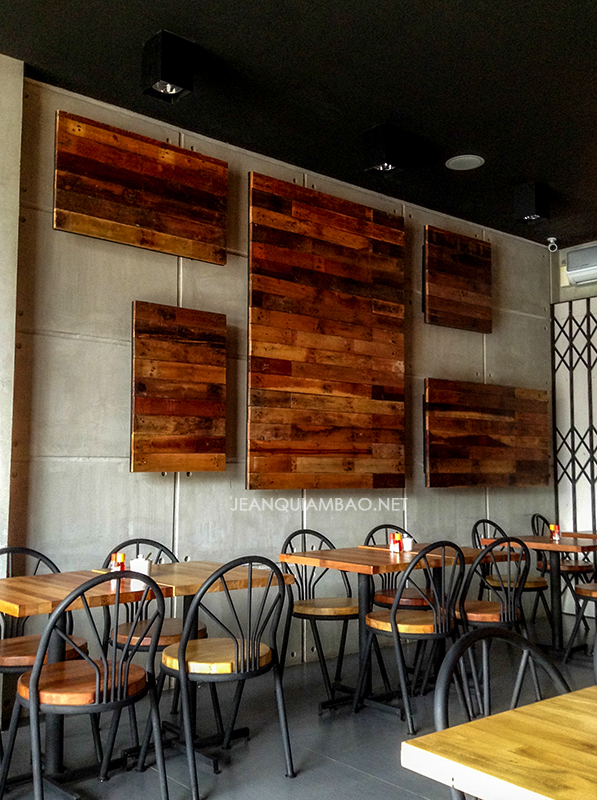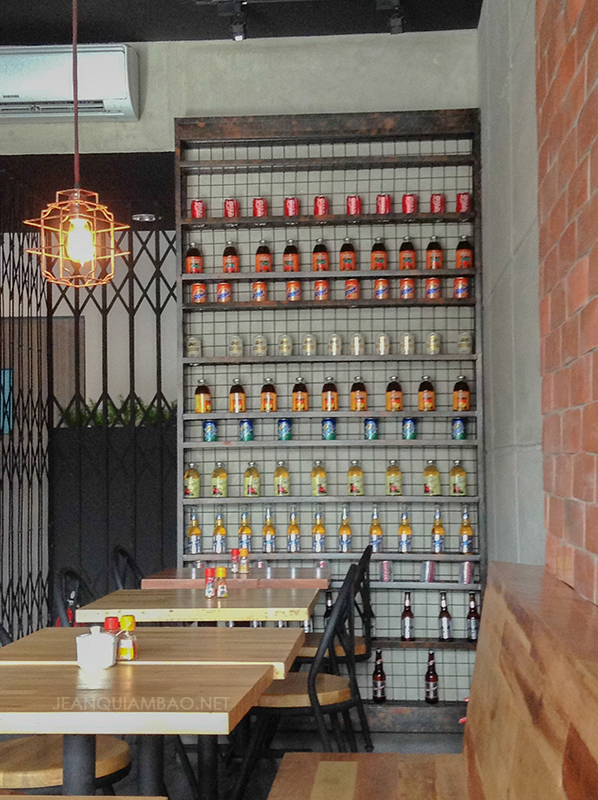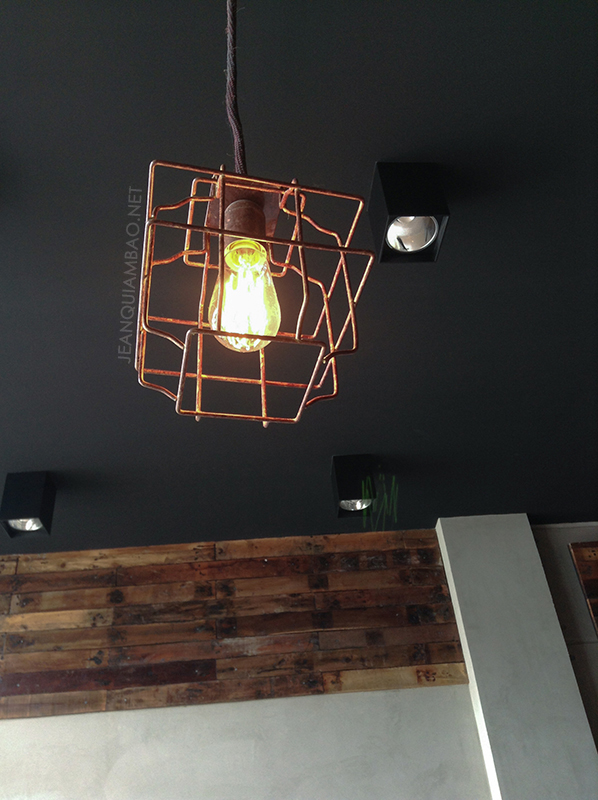 I love the modern industrial design of the space. In fact, I'm totally digging the wood panels and light fixtures! Dan and I usually go there in the afternoon for late lunch or early dinner; when there's usually no customers but us. Hehe. We just really like to eat in silence. 🙂 It tends to get easily crowded around dinner time (of course) so make sure you arrive as early as 5/6pm to get a table. However, they do accept reservations so just give them a call if you plan to go there on peak hours.
Food and Service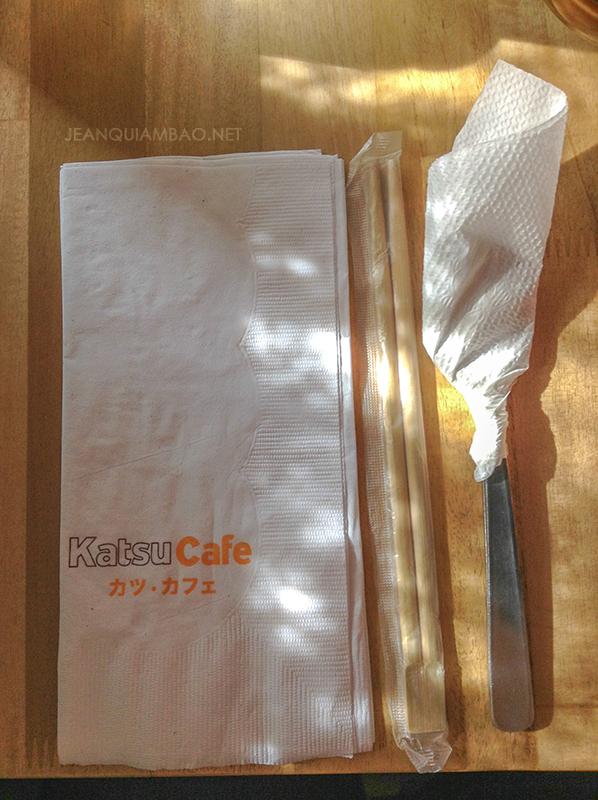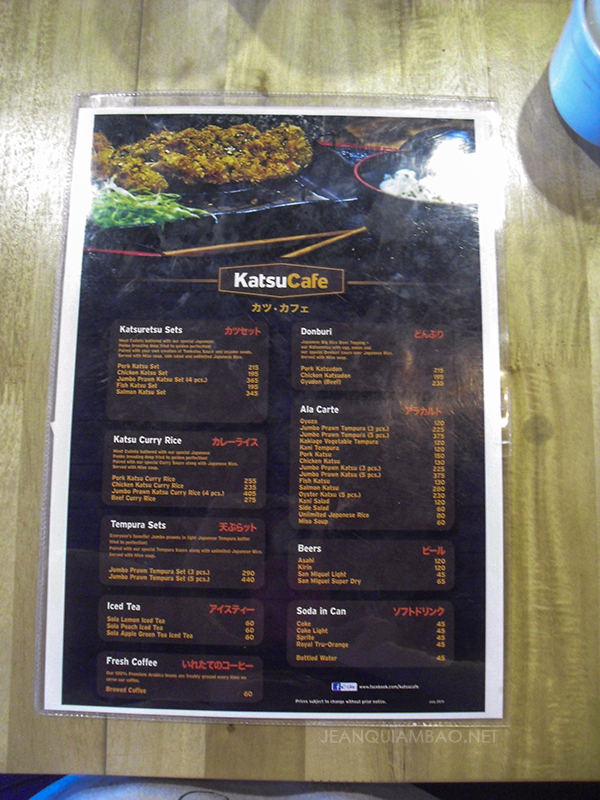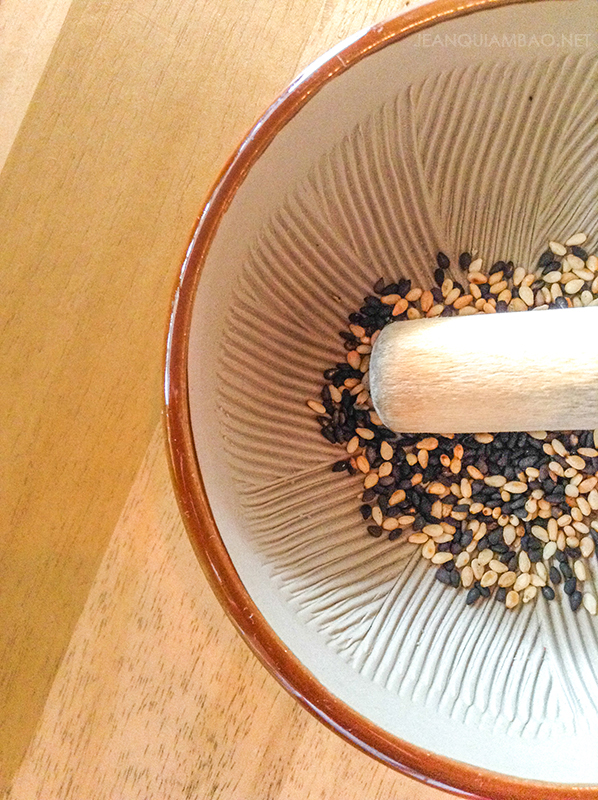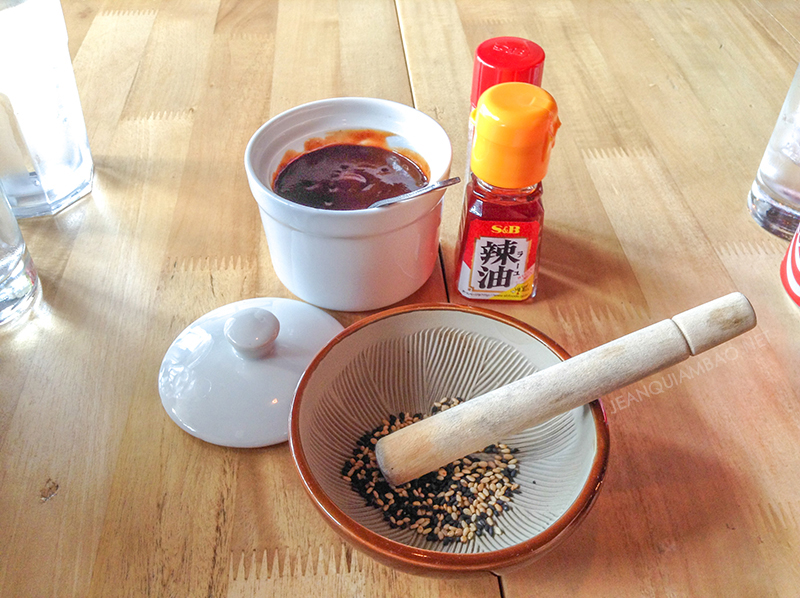 No matter how many customers they have, you will always get a clean table. That's one thing I love about Katsu Cafe, the place is always fairly clean. And though I prefer using chopsticks, they are very considerate to put extra spoon and fork on every table; so customers can always have a choice. 🙂
Their menu is simple and doesn't contain pictures of every food they offer but they have enough descriptions. After placing your orders, they would give you the sesame seeds in a mortar and pestle. Remember, you have to grind the seeds in a circular motion (not smash them as you would a whole pepper) to make them powdery and release the flavors. Then you can pour in the Tonkatsu sauce and other condiments if you like; they have chili powder and sesame oil. Use chopsticks to stir the sauce (not the pestle) because it's easier. 🙂
I always forget to track the waiting time but it's usually short even when there are other customers. We don't really mind waiting (unless we're really hungry) and we love to kill time chatting and/or doing work stuff.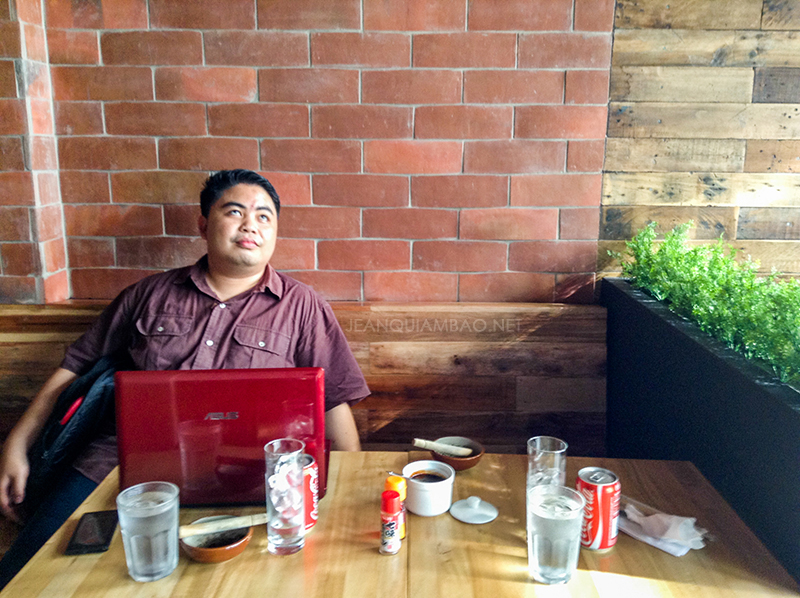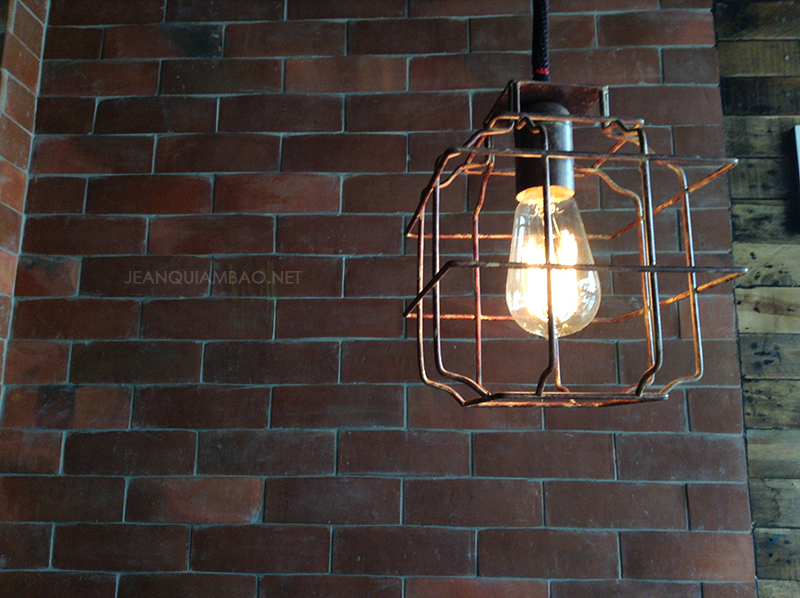 The set meal will be served at your table all at once (not on a tray though, unlike other Katsu restaurants). So that was my first-ever Katsu Cafe meal–their Chicken Katsu Set valued at 195 pesos. The set includes Chicken Katsu, Cabbage Salad with Sesame Dressing, and unlimited Japanese Rice.
I love miso soup, I wish it's also unlimited! Hehe. (EDIT: Apparently, miso soup IS also unlimited. Why did nobody told me before? But YAY!!! Me so happy!) The Chicken Katsu tastes good and was not dry. The side salad will come already dressed, sorry for those counting their calories; though I doubt anyone who orders Katsu is counting calories! 😛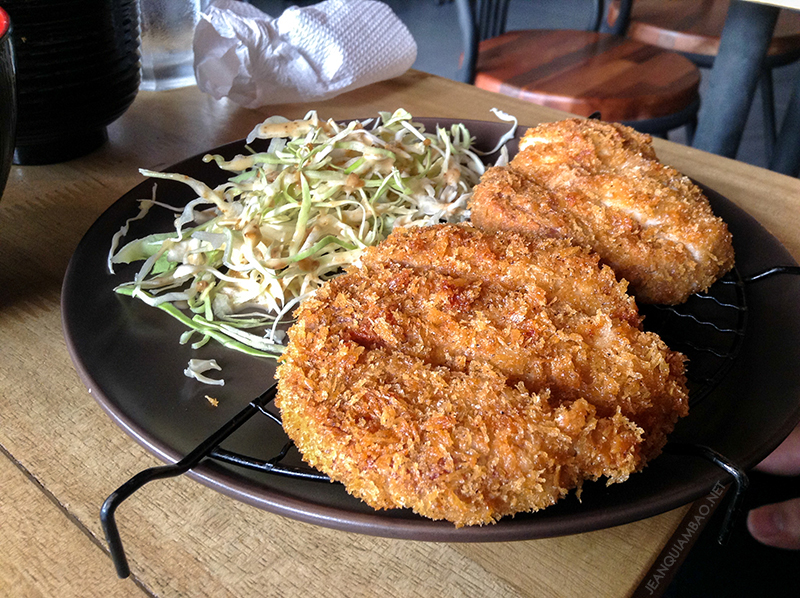 Dan ordered the Pork Katsu Set valued at 215 pesos. The set includes Pork Katsu, Cabbage Salad with Sesame Dressing, and unlimited Japanese Rice.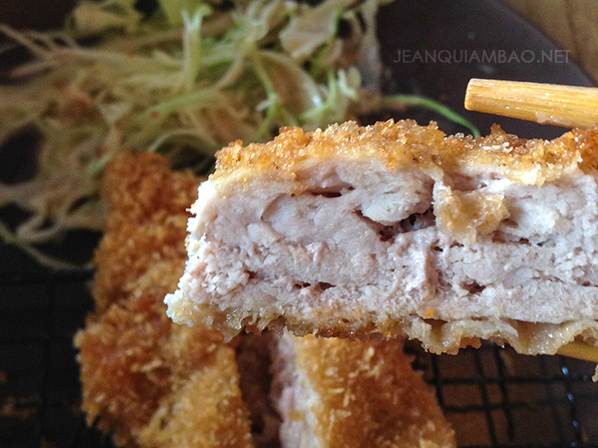 Their Pork Katsu is seasoned well and juicy. Dan wished there was more salad though and sesame dressing (he loves that).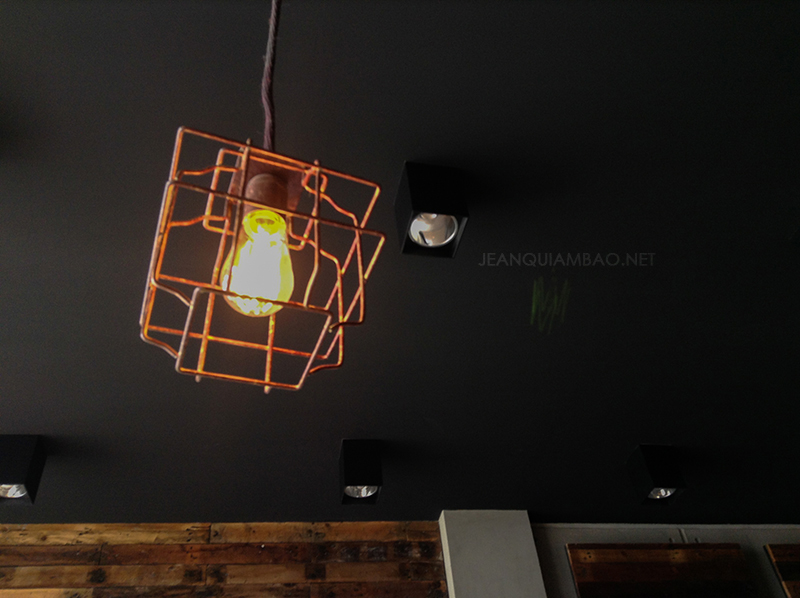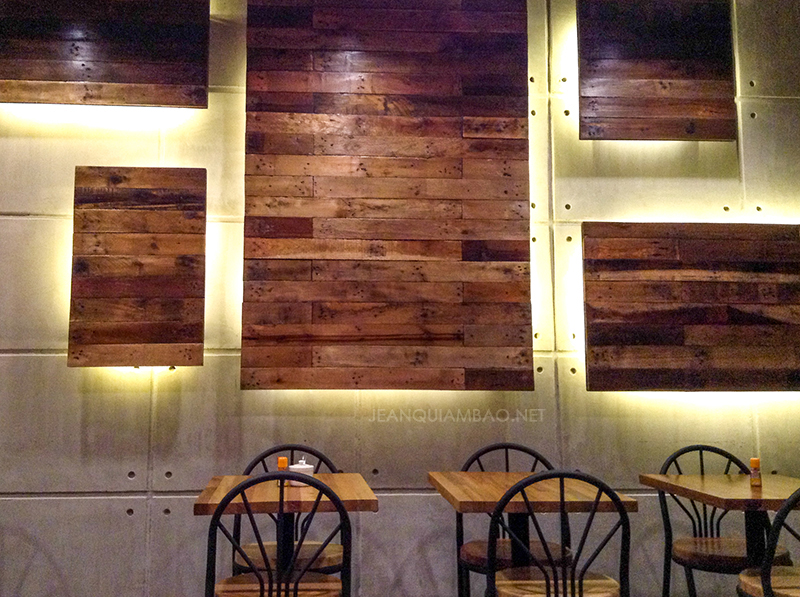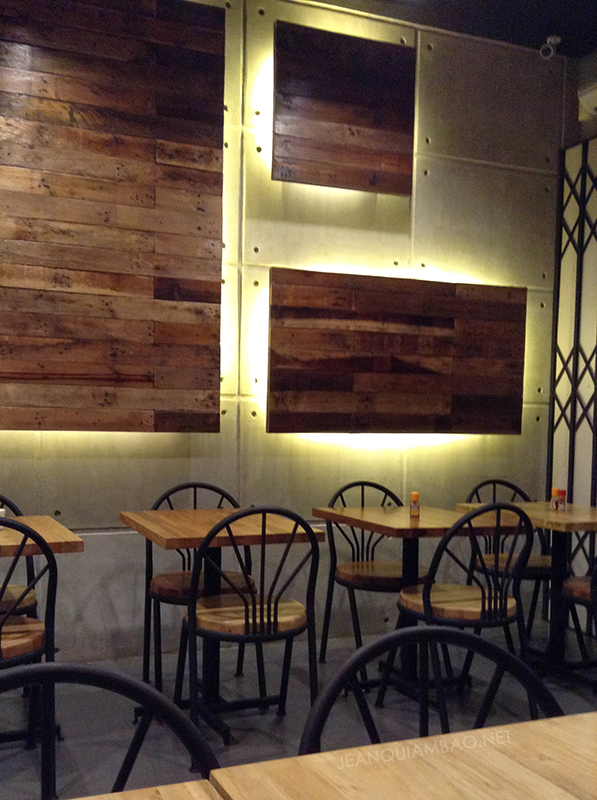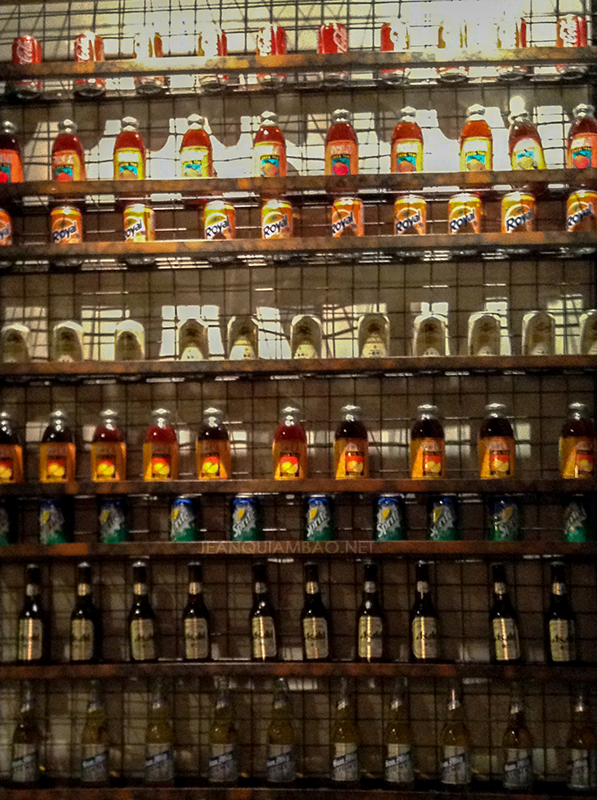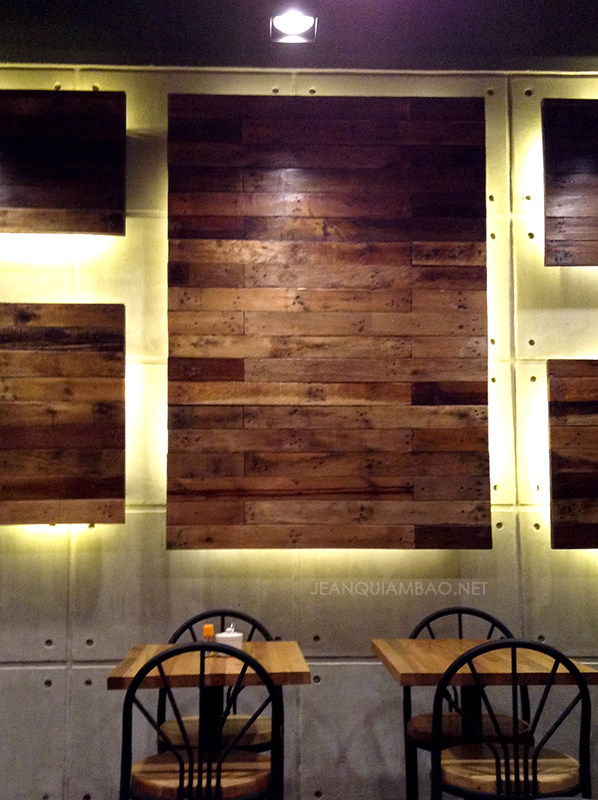 The place also looks good at night especially those wooden wall installations with back lighting! The place was well lit which is good because most people like to see what they're eating, right? 🙂
Sometimes they serve complimentary hot tea, sometimes they don't; I don't know why. I didn't even know they serve hot tea when we first ate there. It's okay, it's tea; but I love tea, I guess next time I should ask for it when they don't serve automatically. 🙂
We ordered Gyoza once. Dan didn't liked it; we agreed not to order it again in the future.
I know I said that the place is always clean but this thing really bothers me. I know they probably wash their pestles but I really hope they could get it cleaner–without that black thing in it. I know it's wood, wood gets like that when it gets wet, but still…
Verdict and Other Notes
Overall, considering the price, Katsu Cafe serves satisfying meal that will make you crave for more! Their katsu's taste wasn't far from Yabu's. Opt for the Pork Katsu Set. Food will arrive still hot and on an appropriate serving size. Don't be shy to ask for another serving of their Japanese Rice; no one's always roaming around with a rice pot but you could always call a waiter. Their staff are friendly enough, I actually think they recognize us every time we go there; we're becoming one of their "usuals". Heee! We did came back and we're definitely coming back! Next time I'll try their Curry Katsu and I heard they have Ramen now! Can't wait!!! 😀
One last thing though, they always seem to forget to issue receipts, so just ask for it. 🙂
Also, they have a nice and clean bathroom. This branch doesn't have available electric sockets and WiFi yet.
Final Ratings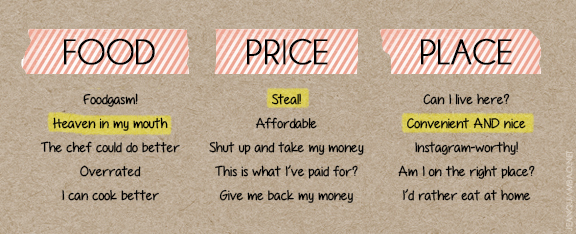 Katsu Cafe
189 Maginhawa St., Teachers' Village, QC
Operating Hours: 11:00am-9:00pm, Monday-Sunday
Payment Options: Cash Only
Facebook: http://www.facebook.com/KatsuCafe
Other Branches: Banawe, Tomas Morato, Katipunan, Marcos Highway
Want more of this? Follow me on Bloglovin' and Like my Facebook Page! 😉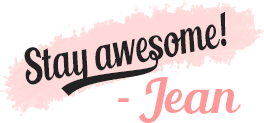 Related