Life, lately, has been about…
Quality time with family
Getting places, road trips and out of town trips
Thinking of chasing a dream or finding another one
Food and overindulgence
Work, projects, and clients
Getting organized
Learning something new
Binge watching US and UK TV shows
Surprises
Getting quite addicted to gaming (again)
Crafting
I feel like I haven't been blogging more about my life lately, so here it is. How time flies, we're halfway through the year already and I feel like time is cheating on us or something. Is this really how it feels growing up? Like time is just passing you by. Ah, how nice it would feel to be a little kid again.
This year started fine. Working on paid projects don't hurt. But I could really use a more stable income. And then there's my dilemma on whether to chase a lifelong dream or just face life's reality, move on, and hope to find another one.
My mom came home for a two-month vacation last summer. It gave us lots of time to catch up and bond as a family. I wish I were more vocal on sharing my thoughts though. But I'd rather not spoil the moments, so.
Having mom around also meant visiting other relatives, going someplace else, and no diet. I tried but you can't really resist a food your mom cooked, can you? I hope we could be with her everyday. Someday.
Ugh, sorry. I didn't really mean for this post to sound bleak or overly dramatic. I guess this is what happens when you're keeping too much inside. Oh well.
Moving on, the past few months were actually nice. We went to Subic to see some dolphins. Visited and met some relatives over at Batangas and swam at a beach. Felt like kids again at Star City. But basically, having mom at home every day made it extra special.
My sister had her debut last May. I made lots of DIY and craft stuff. I really miss having lots of time to craft every week. I should totally revive my Crafthursdays.
I acquired some new gadgets which I'm happily tinkering on these past few months. But I realized I need a new laptop soon; I'm having problems with the one that I'm currently using. Time to save up again.
I've been doing a lot of self-studying too. Codecademy is such a huge help!
On my downtime, I'm just happy to marathon Orange is the New Black, Silicon Valley, Game of Thrones and iZombie, etc. But now that most of my favorite tv shows are on break, I'm digging Poldark, Jonathan Strange and Mr. Norrell, and Proof.
My hoarder tendency has been greatly reduced over the past few months. But it's like a drug that's very tempting especially with all the online stores out there in the WWW. Like yesterday, I've been browsing one of my favorite online stores and creating a new wishlist. Do you know that ZALORA has a beautiful selection of blue dresses? They do; and I wish I stuck to my diet years ago so I could get one for myself. Huhuhaha! I might relapse but I strongly hope not.
I may or may not be addicted to gaming again. Boyfriend introduced Hearthstone to me; it's like Yu-Gi-Oh or Magic: The Gathering, BUT better and quite harder. I hate to admit that I'm enjoying it; I used to hate him for being so addicted to that game. Tsk. We've also got a copy of Battle Realms + Winter of the Wolf, a game we both loved playing way before the time of cheaper and faster Internet and MMORPGs. It made me miss high school a little. Heh.
I'm polishing my organizing skill too. Work and other stuff would be 100x time harder if not for staying organized. I kinda feel like I need more planners, notepads, sticky notes, and colored pens. Ooops, shoo, hoarder tendency!
The biggest thing lately was the Baguio trip I had with my boyfriend. Would you believe it's our first out-of-town trip just the two of us, for like, ever? And we've been together for almost seven years now! Well, okay, it is partly a business trip but still. I was just glad to be back in Baguio and to be away from the prickly heat of Manila.
Surprises; there were bad ones but I'm grateful for the good ones. The opportunities are amazing. Boyf's surprise visits are golden. I guess I should put out more positivity and marvel at the wonder of the Universe.
Well, that's it for now. I hope to write more about my life here. It's really therapeutic and also why I started blogging many years ago.
---
I'm curious…
If you could be someplace else right now, where would you be?
Let me hear your thoughts and leave a reply down below. 


Don't forget to 

 for more updates on my blog. 


Also, if you liked/enjoyed this post, please share it with your friends using the social sharing buttons below. ^_^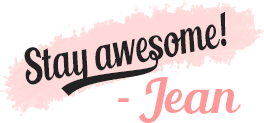 Related