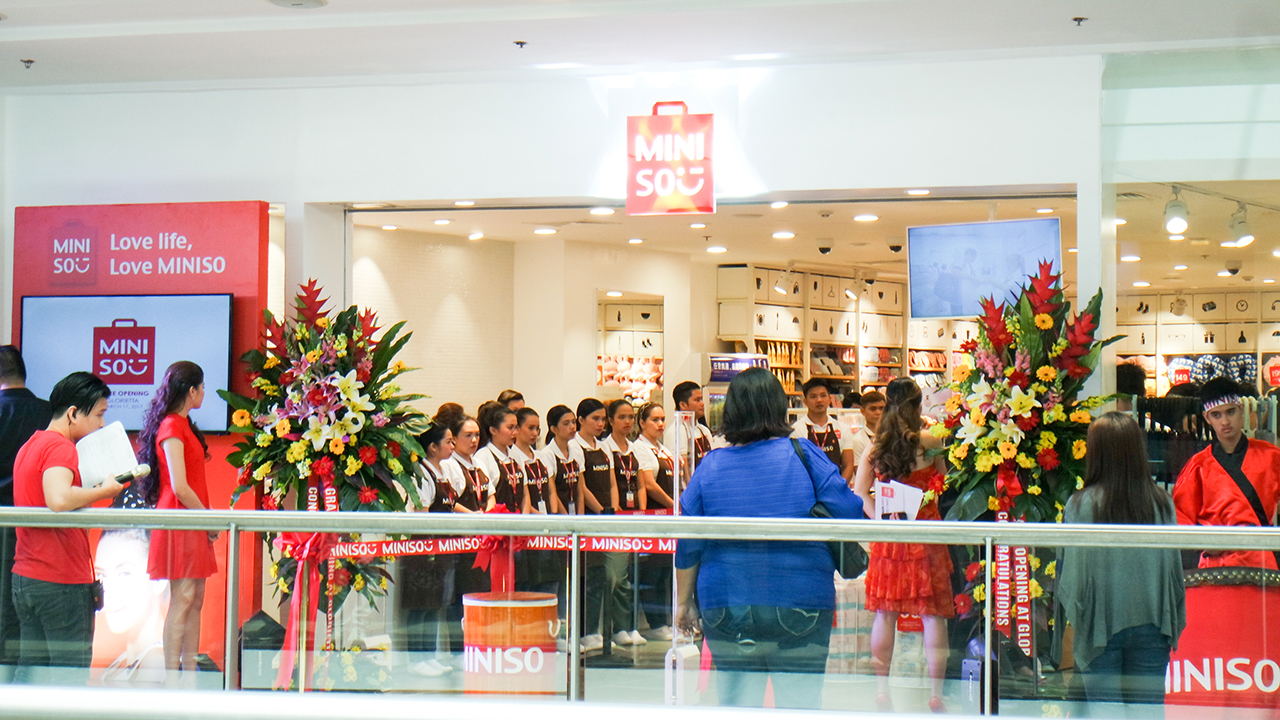 Miniso's 15th branch is now open at Glorietta 2! I was fortunate enough to get an invite at their official store opening last March 17, 2017. Celebrities–Gabbi Garcia and Rocco Nacino–Miniso officers and VIPs graced the event. The first 20 paying customers got their chance to meet and greet the two celebrity guests. Bloggers and other special guests were given shopping money (in form of GC), as part of their media kit, to try out Miniso products.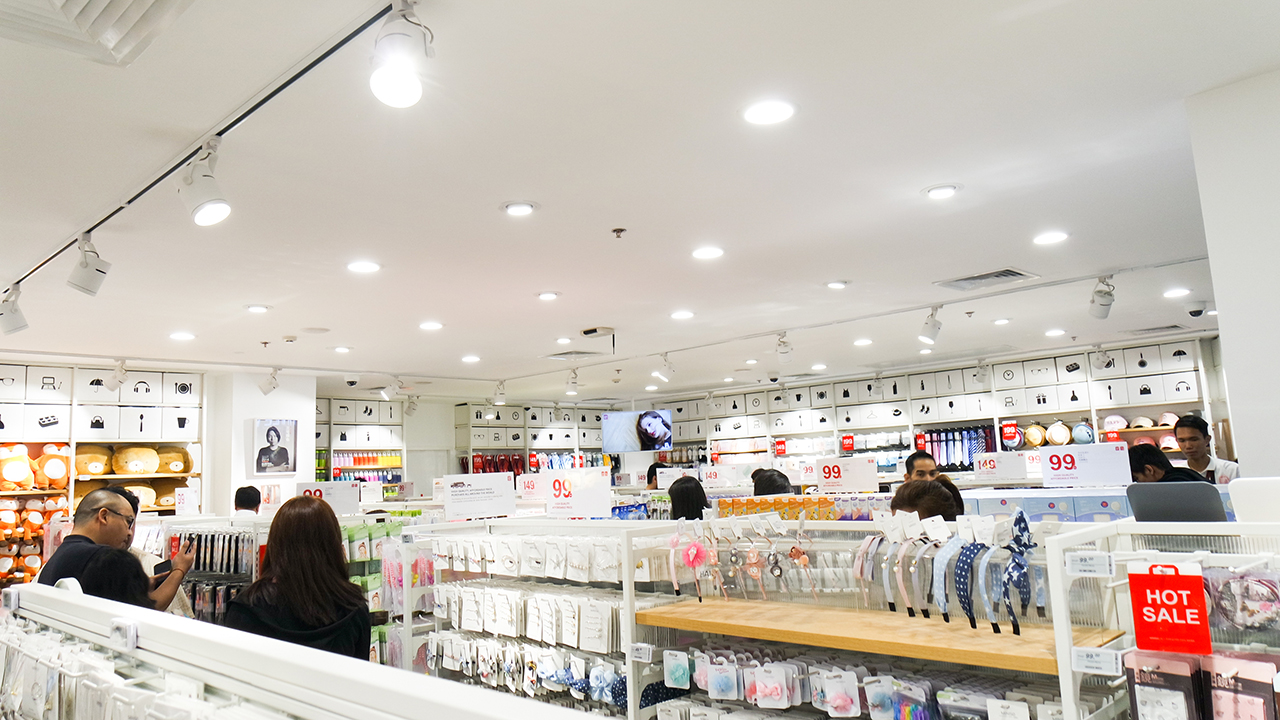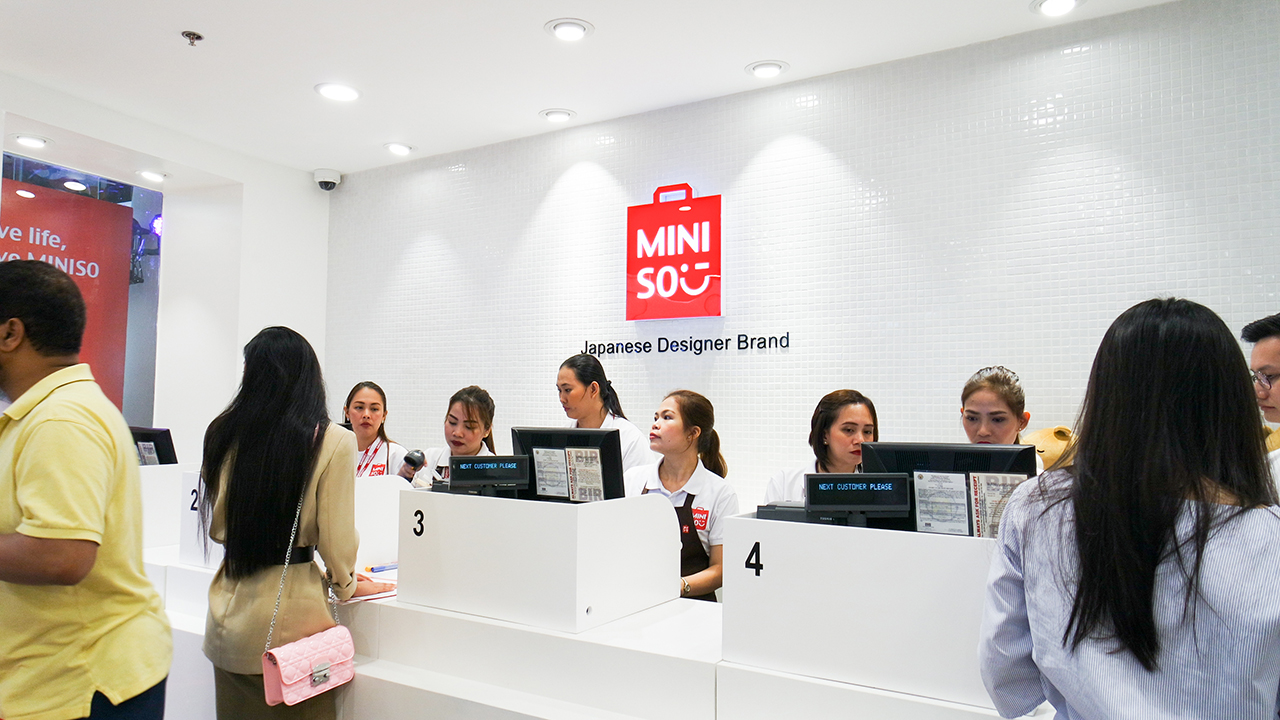 I love this branch because it's huge and the location is very accessible, especially for those who work at Makati.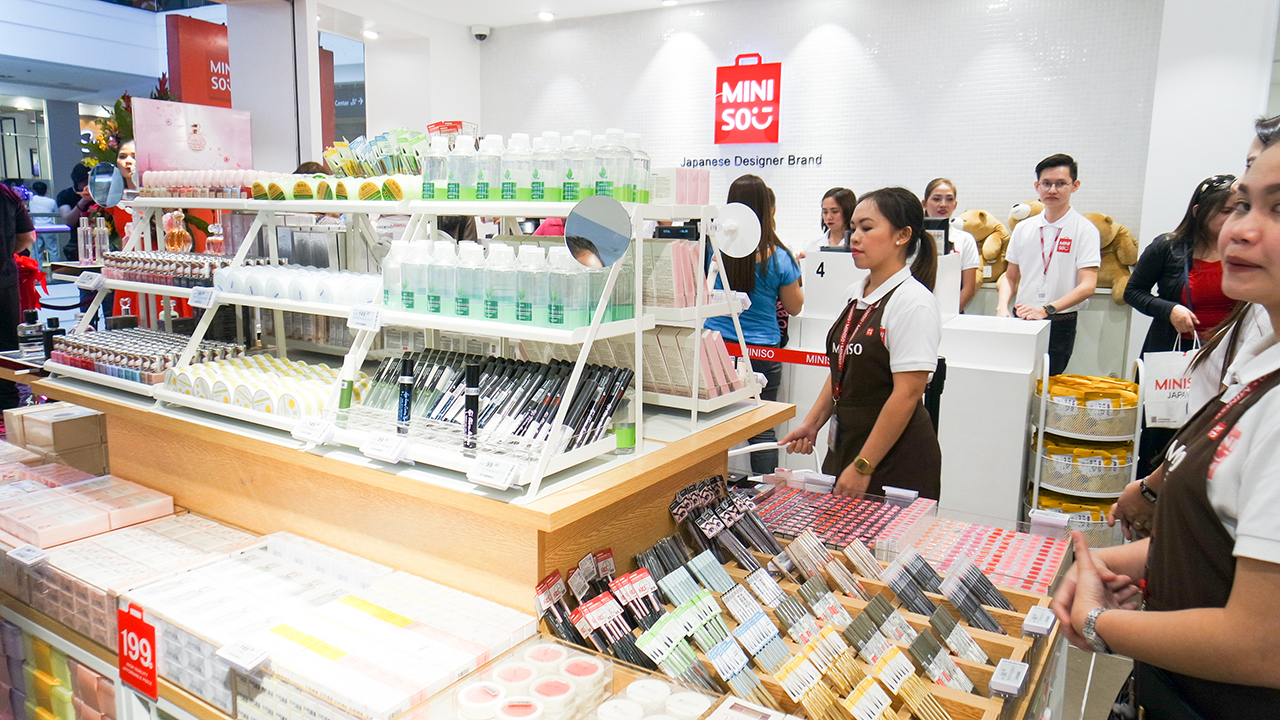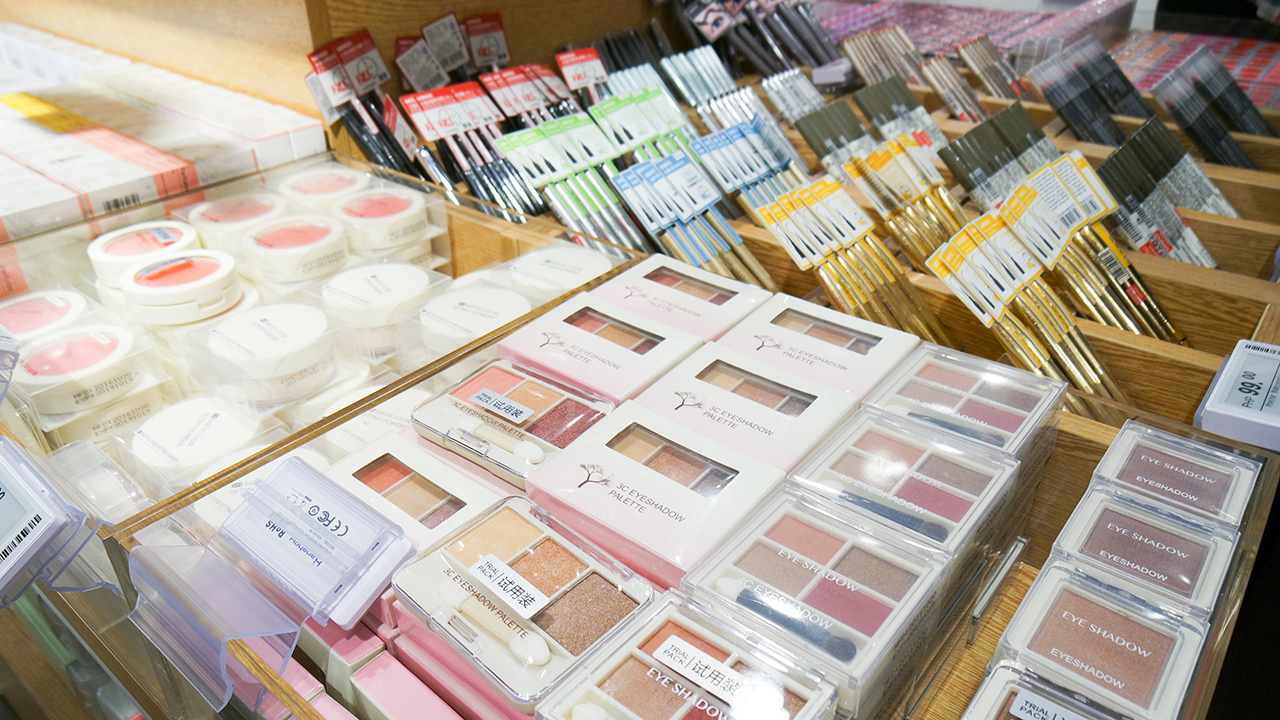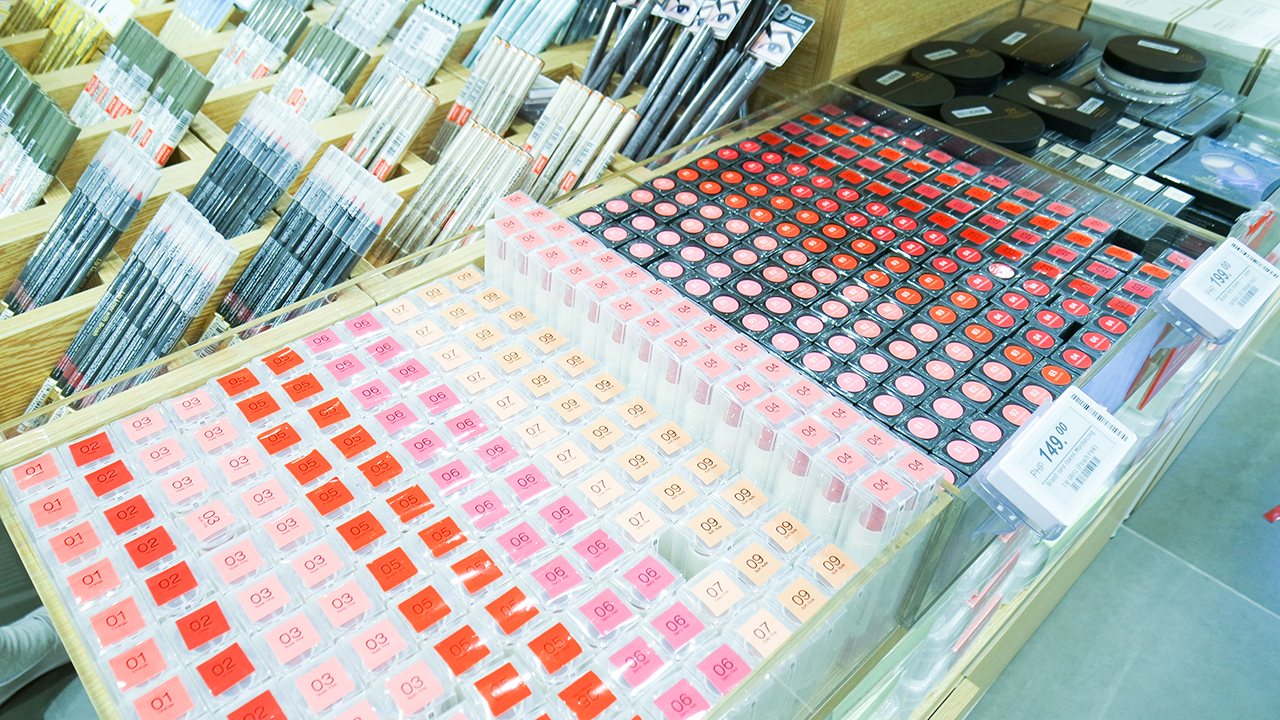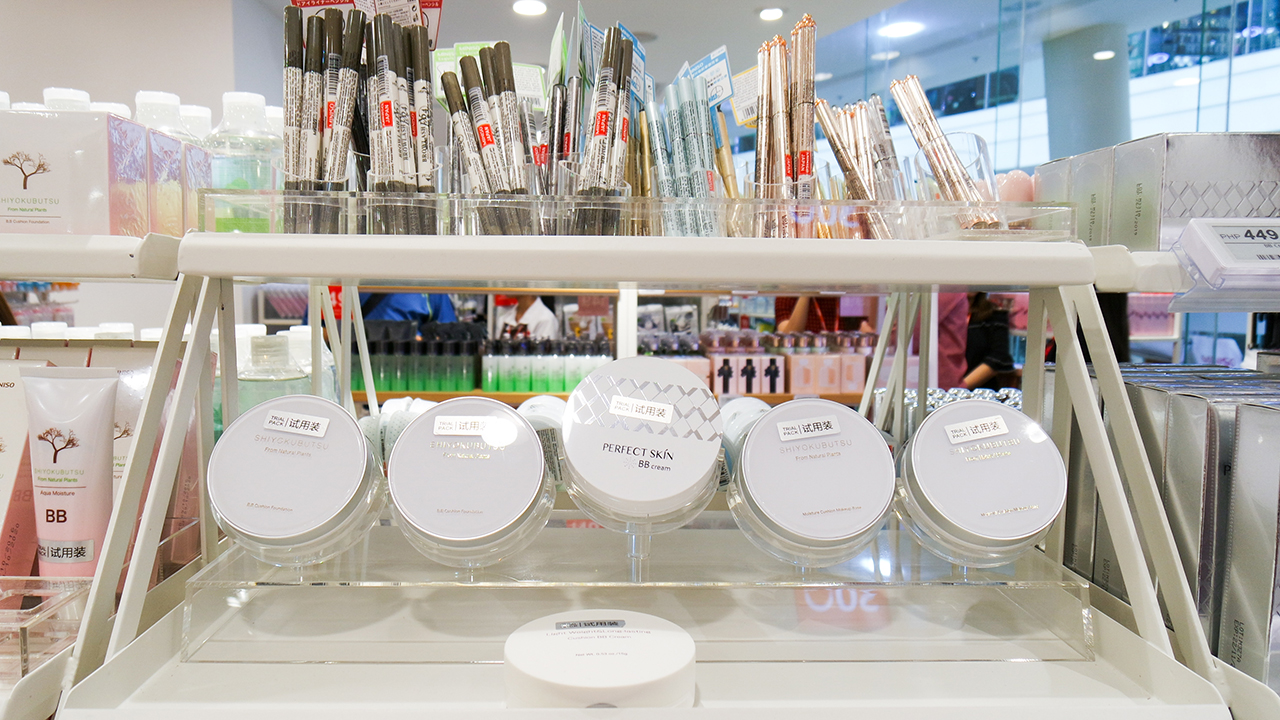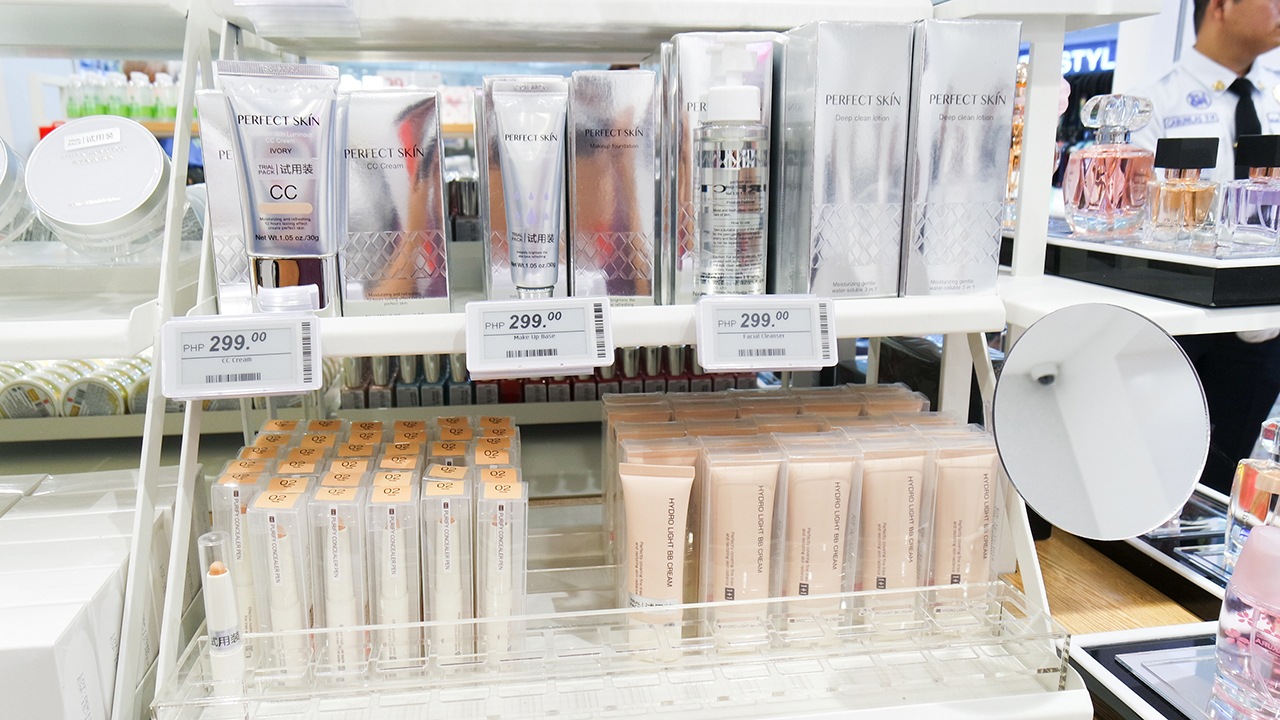 Miniso's makeup section is a slice of heaven for beauty enthusiasts in a budget. From brows to lips, they have the basic and some trendy makeup products for very affordable prices. Testers are available and their SA's are friendly and accommodating. I've tried some and I must say that they're impressive and they don't look cheap at all even though the prices are really low.
I wish they have more shades (darker & yellower) for their base makeups (foundation, bb cream, etc.) but I'm loving the color selections of their lipsticks and eyeshadows.
TIP: Get their liquid liners, they're intense and waterproof AF! (You're welcome.)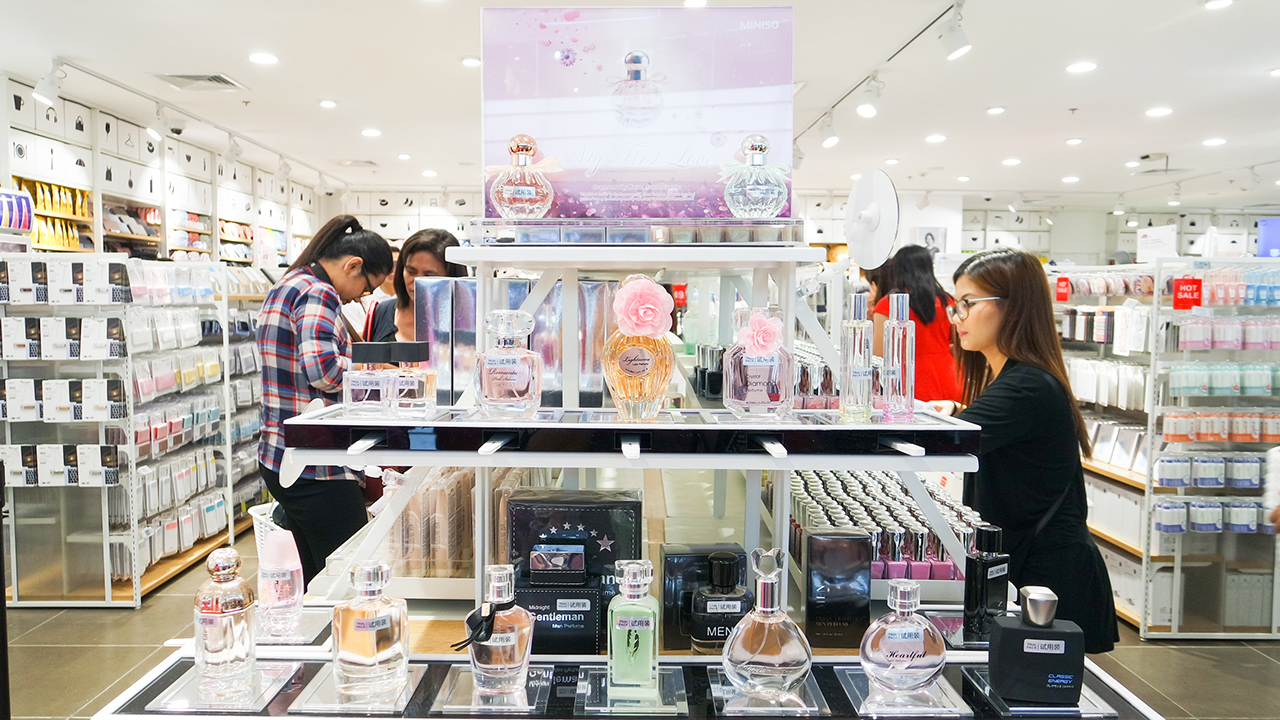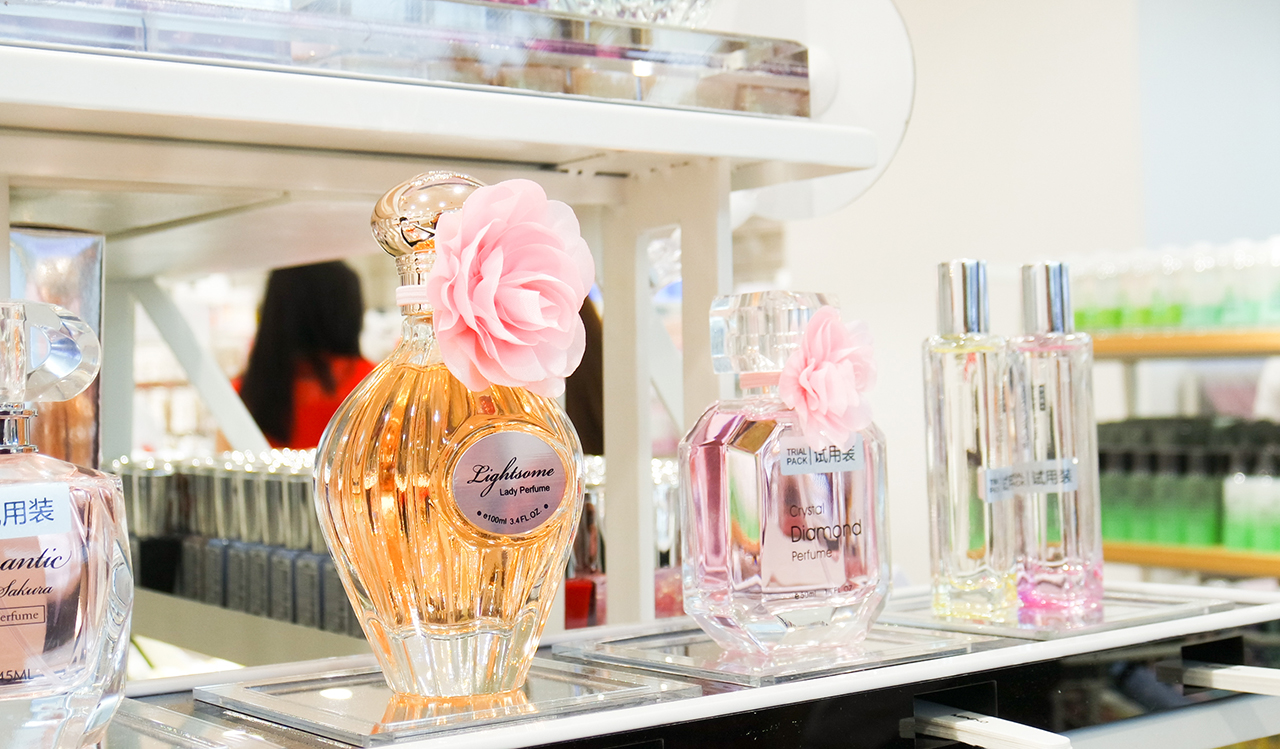 Miniso's perfumes are a thing of beauty. I'm so in love with their packaging and the scents are very pleasant as well.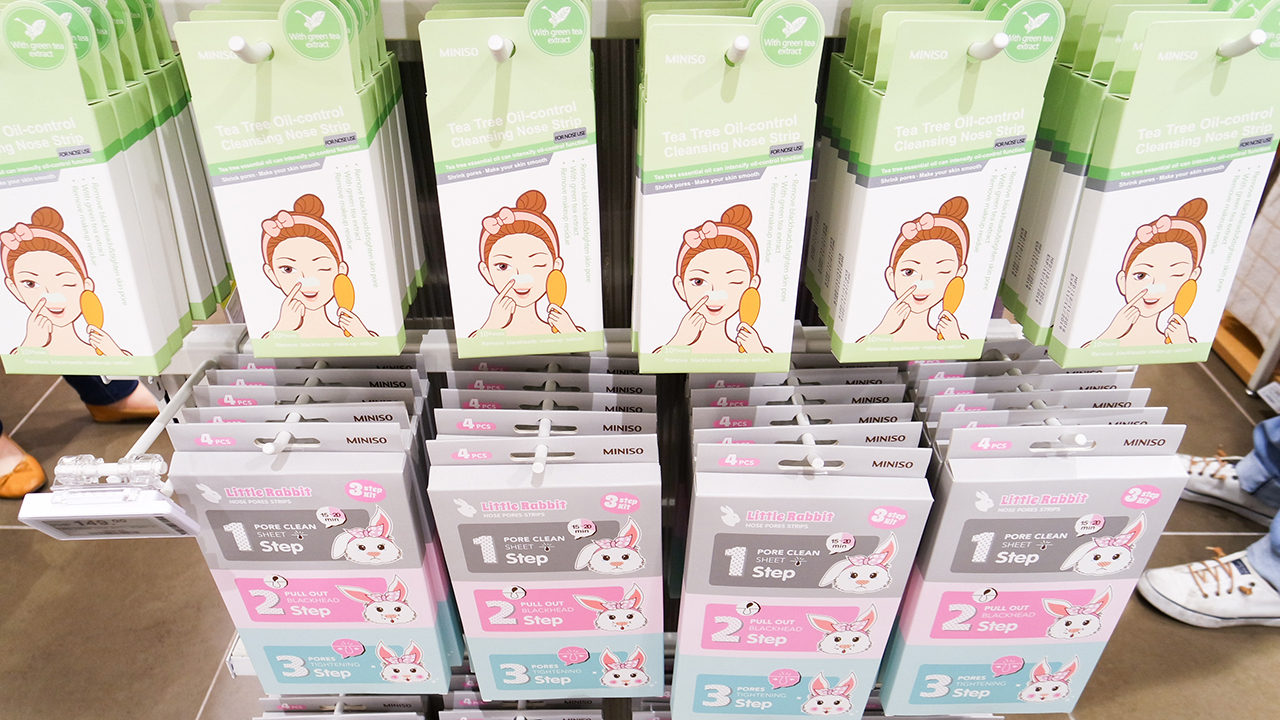 They have an assortment of skin care products. I'm very interested in their essences and hyaluronic toners. I like the simple, straightforward, and minimalist packaging.
I wish they have more masks (would love to try their sheet masks) but look at their nose strips, they're so cute, they remind me of Korean brands/packaging.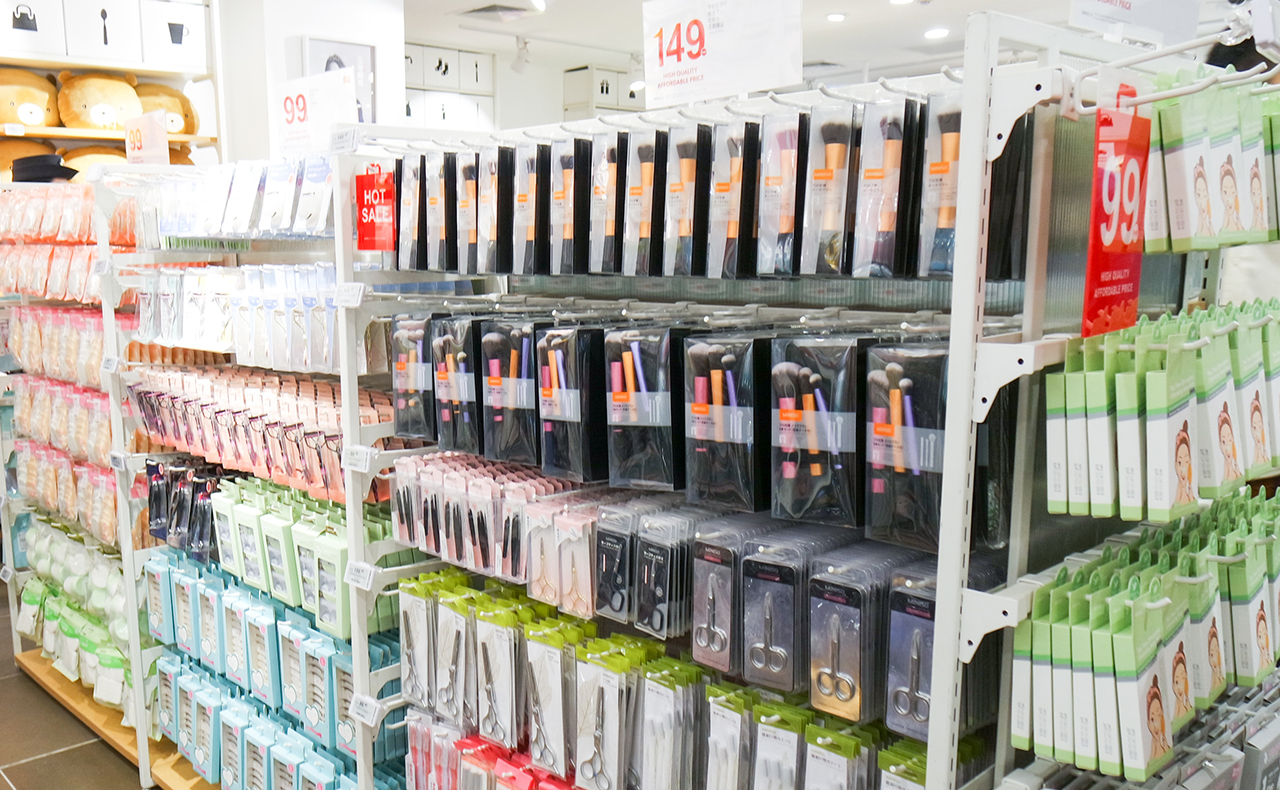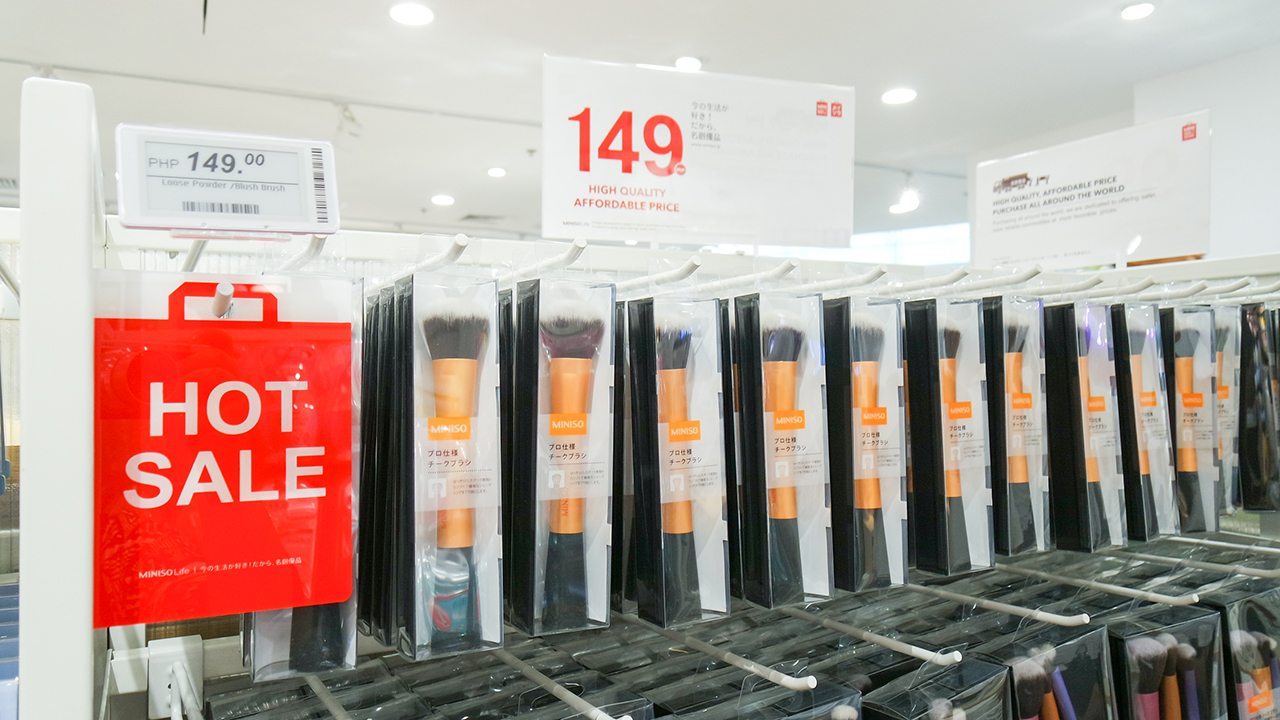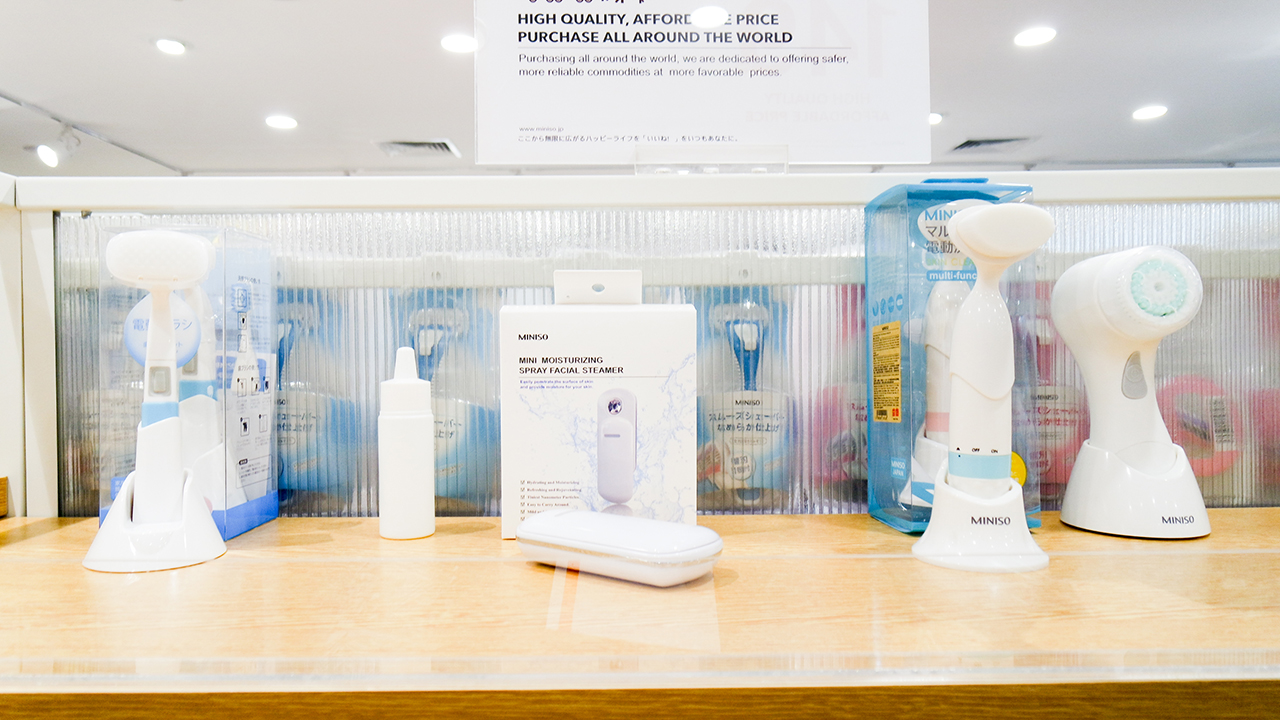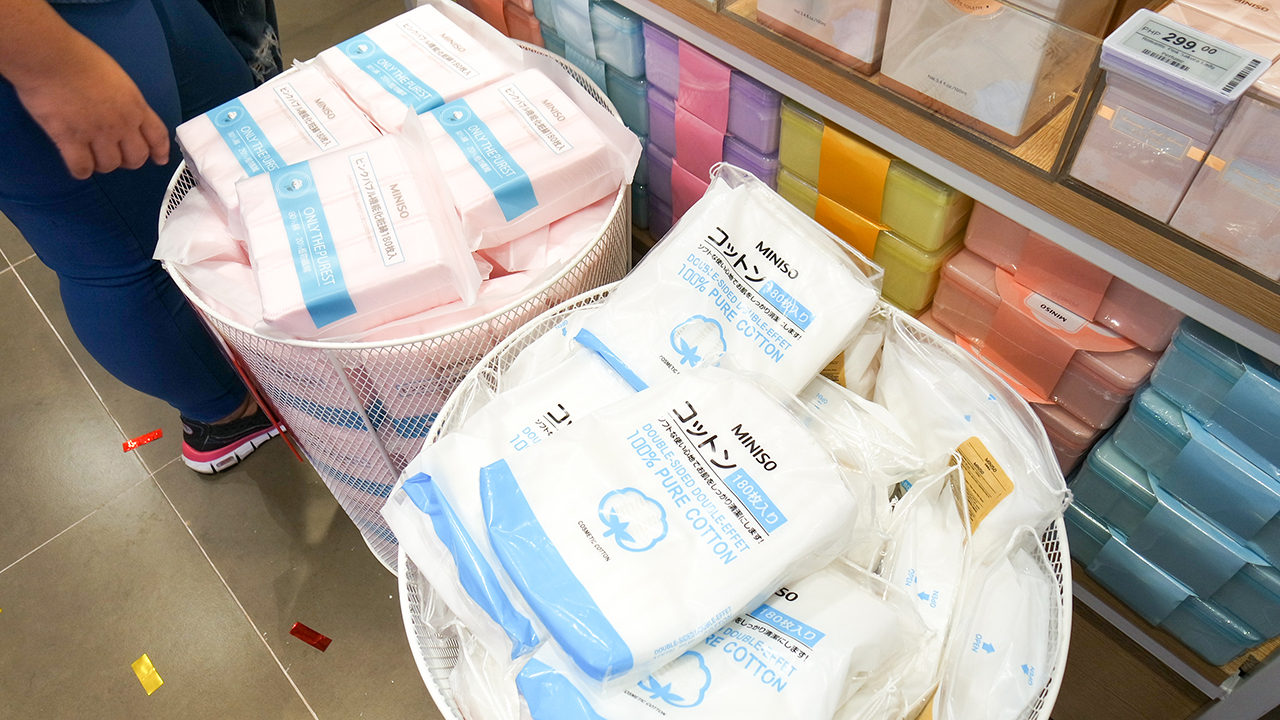 Miniso's beauty tools fascinate me so much. They have makeup brushes (that looks like Real Technique's), pretty faux lashes, compressed sheet masks (so you can DIY your mask), etc. Their beauty gadgets are so cool and they're very affordable compared to other brands.
TIP: Don't forget to buy their cotton pads, they're really great and so sulit!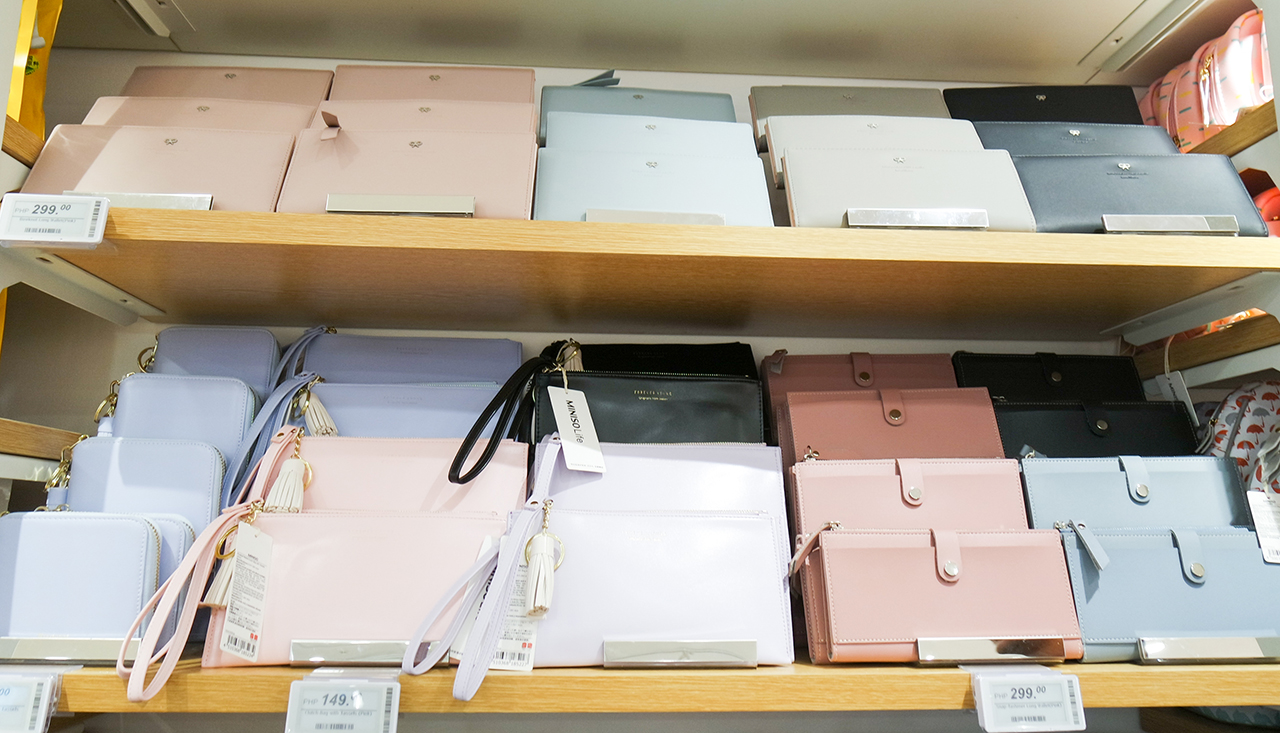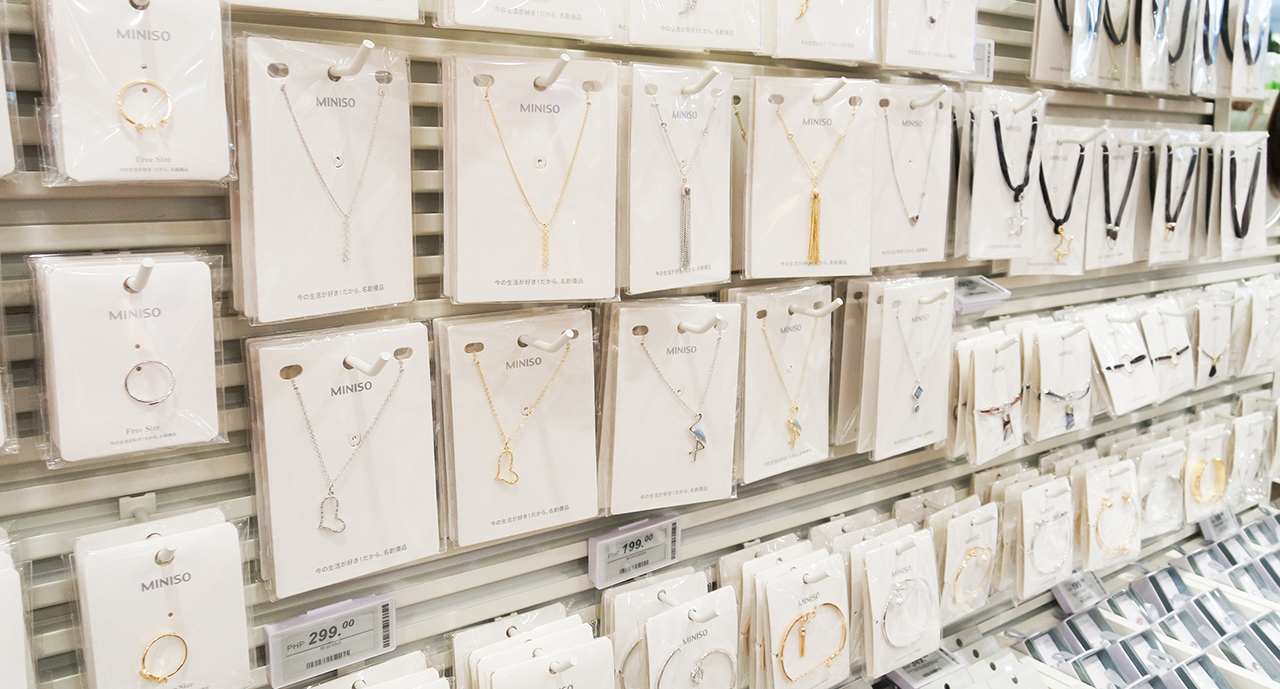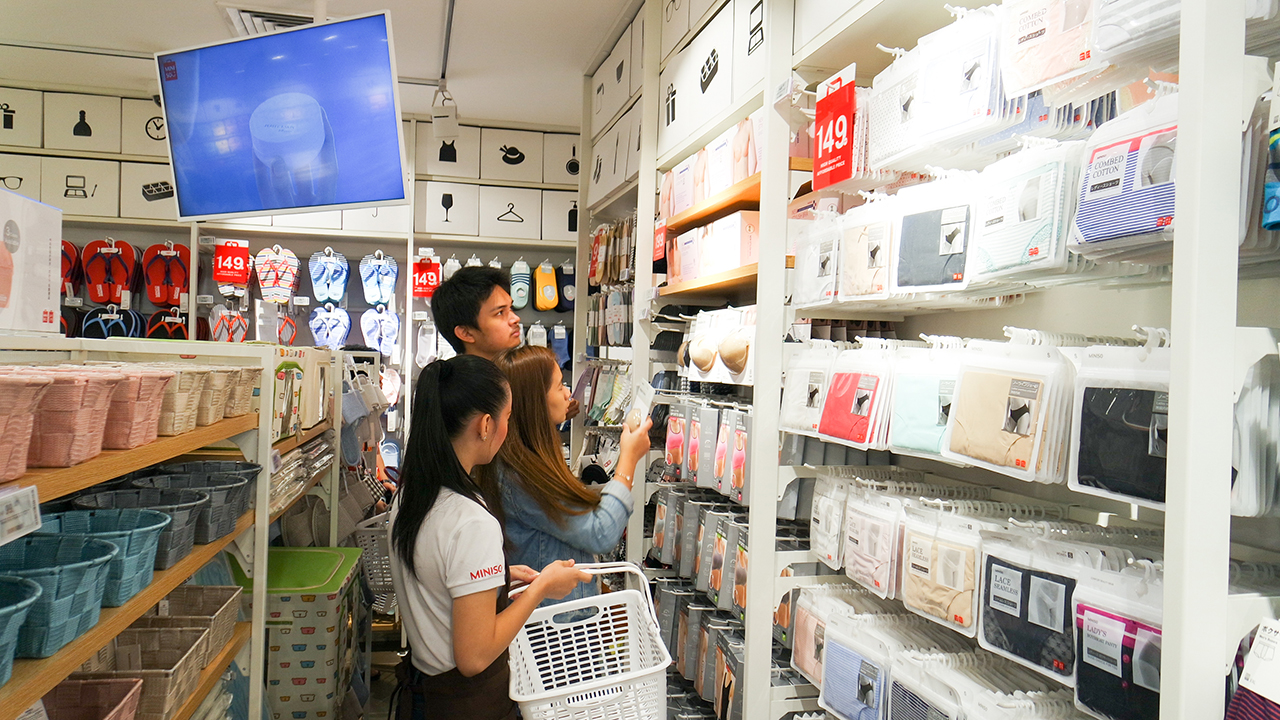 They have a variety of fashion pieces ranging from essentials to accessories. I love the designs, everything is classic and tasteful.
I don't have a picture but their sunglasses are really nice as well.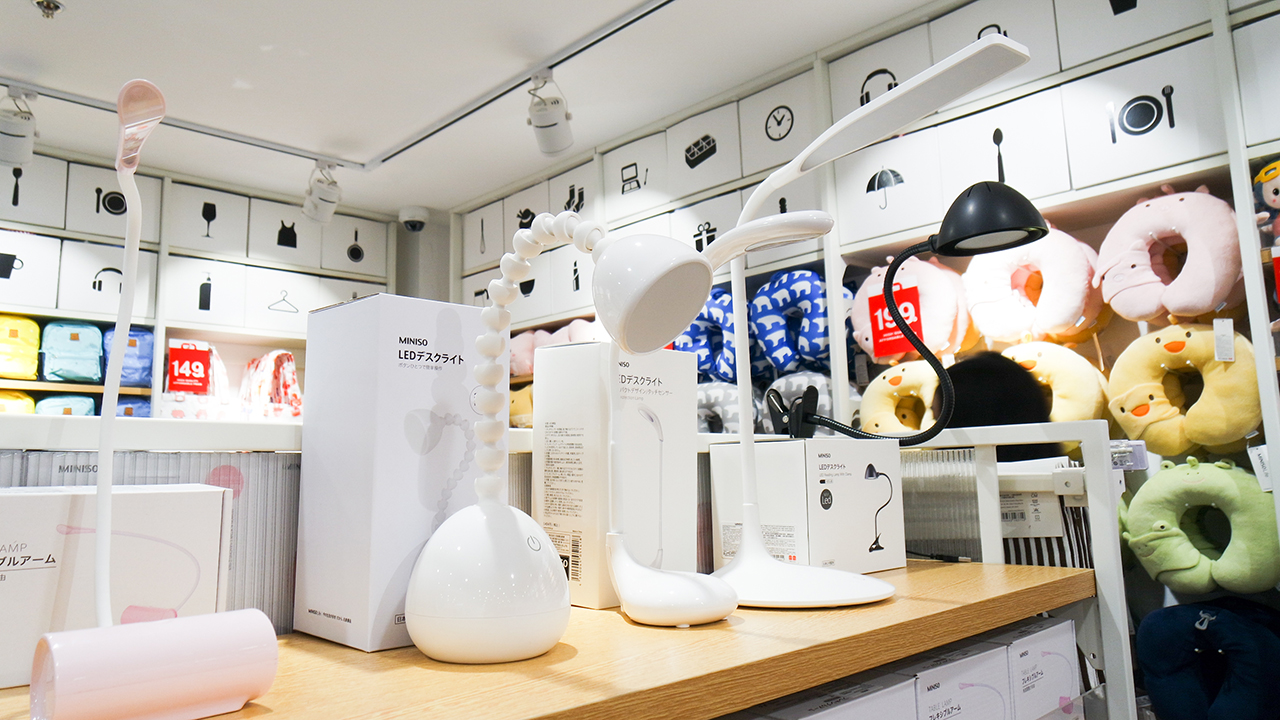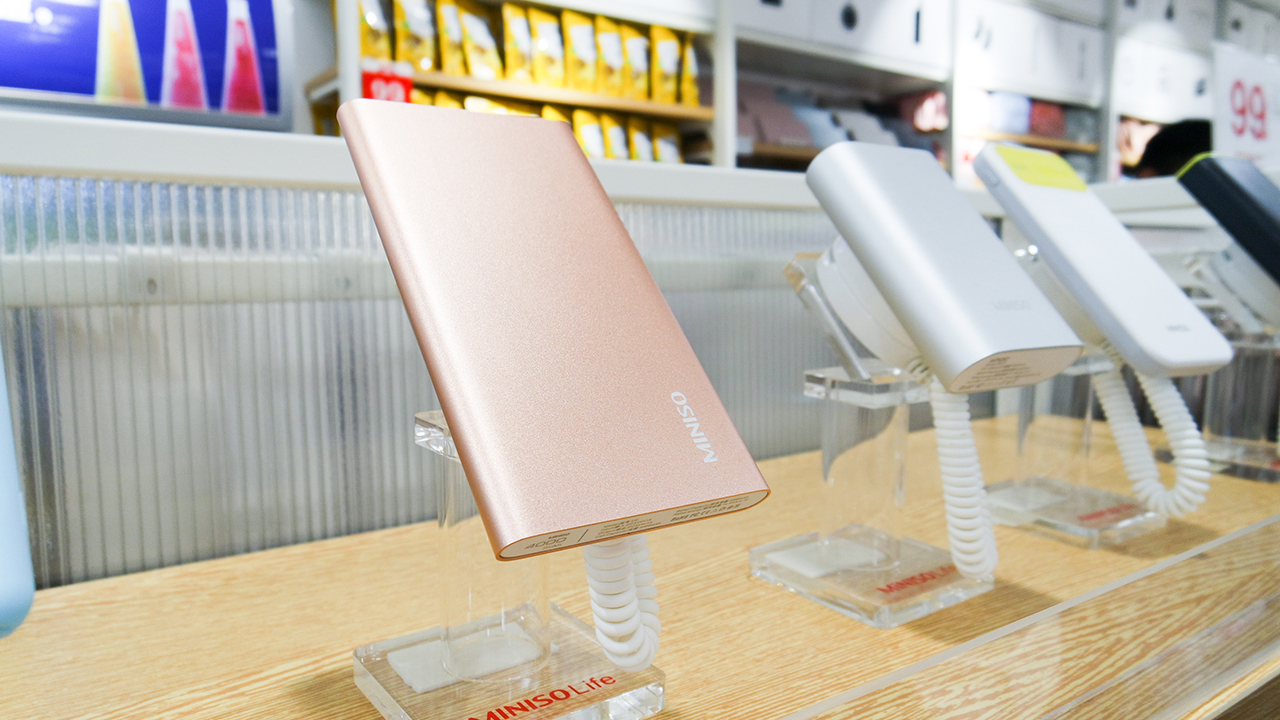 Miniso's gadgets are also impressive. They have quite a lot–power banks, earphones, headsets, portable speakers, wireless keyboards, and other mobile and computer accessories. I love the minimalist and space-saving design.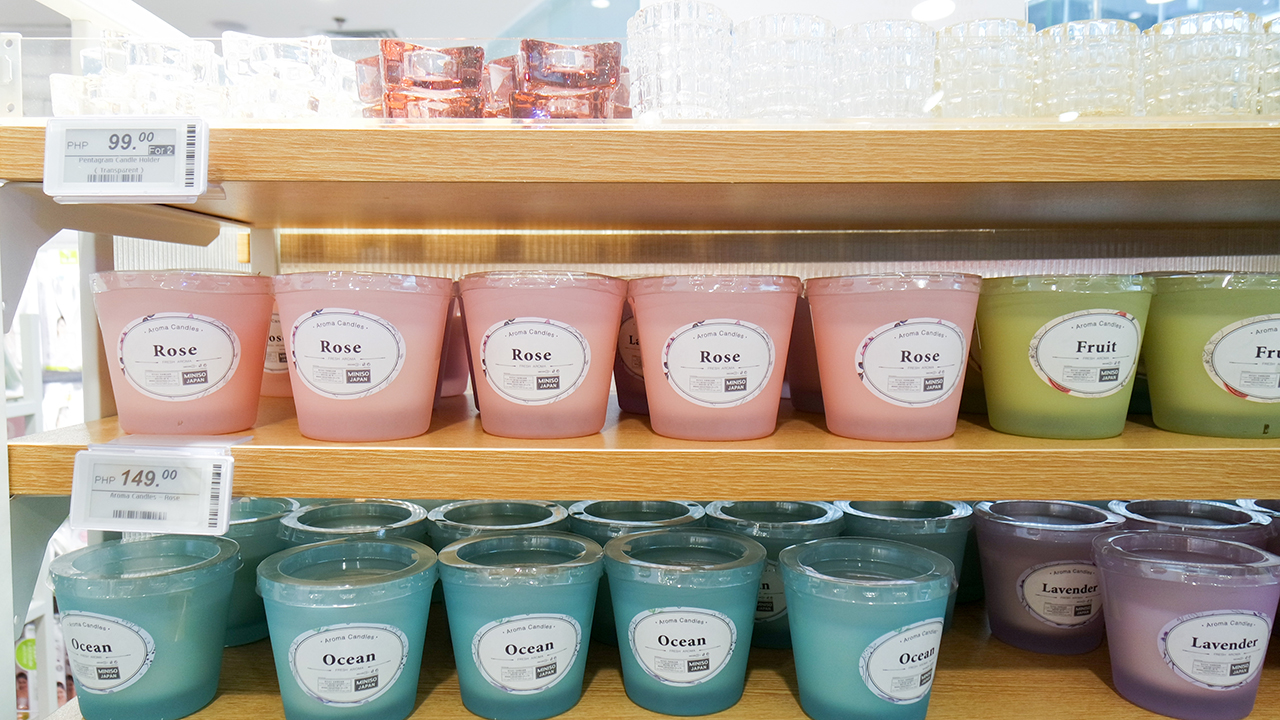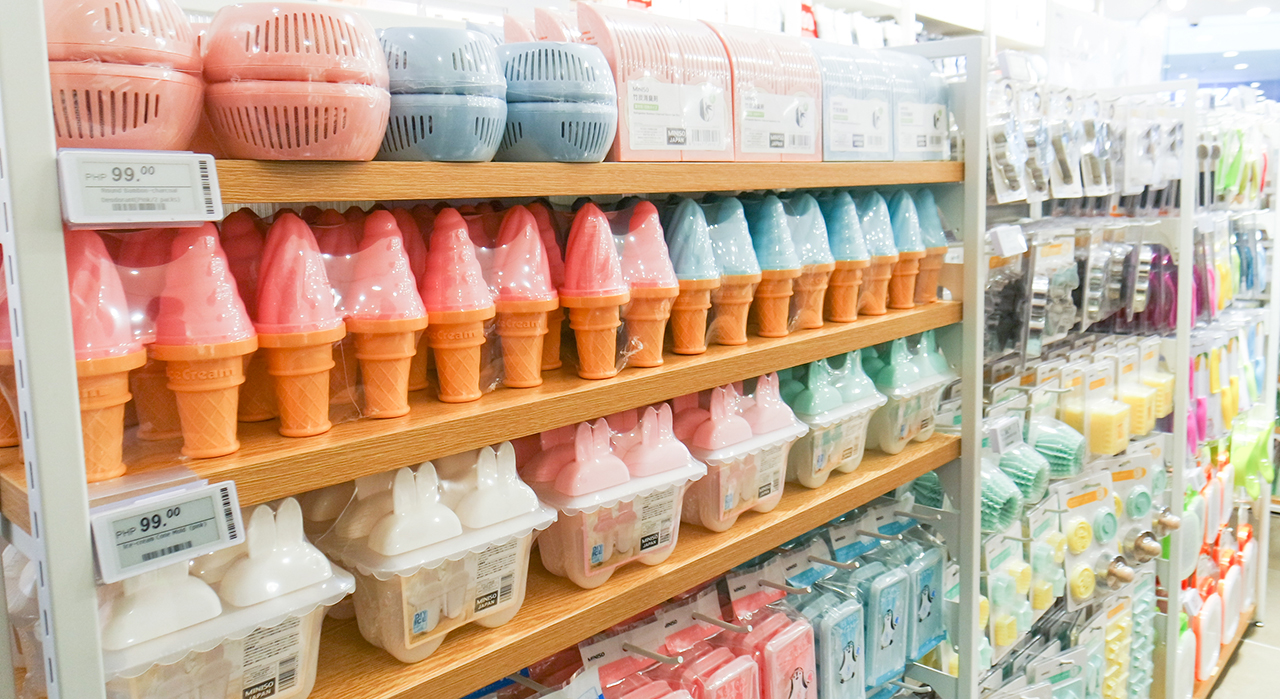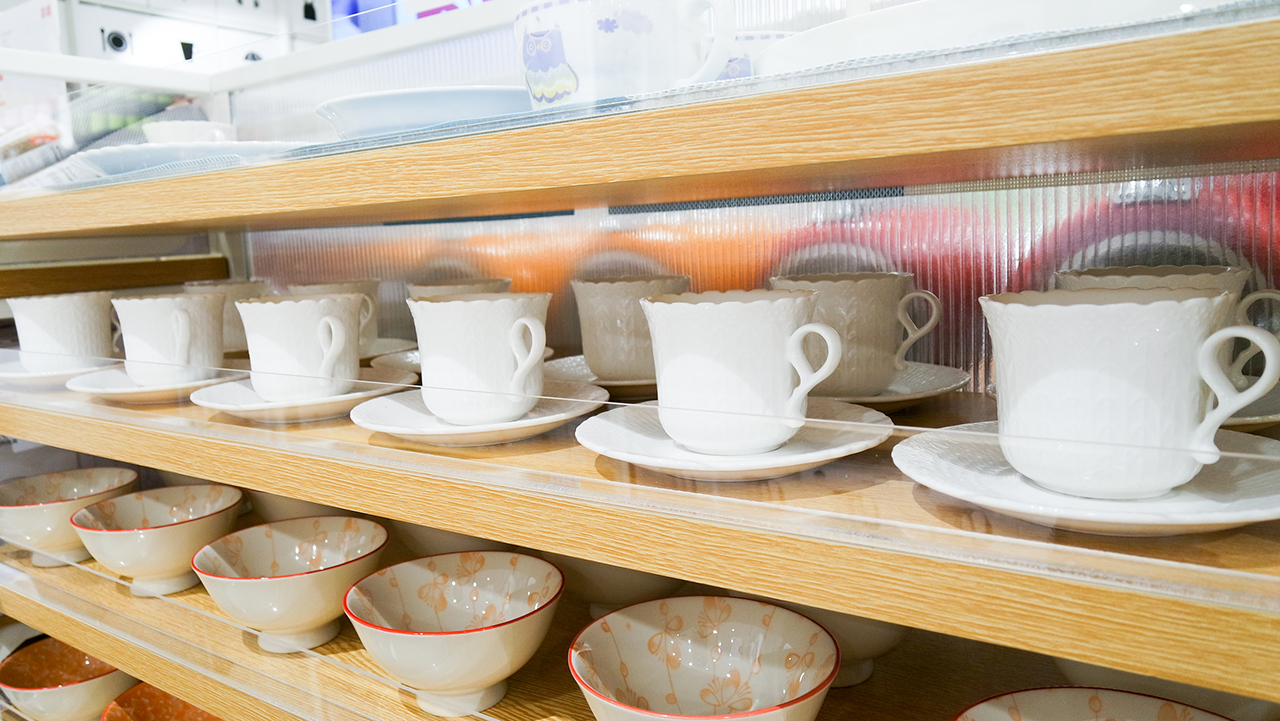 I was really looking forward to seeing what they have in store in terms of home stuff and I wasn't really disappointed. They have a wide variety of home supplies, products, and decors. I wish they have more storage solutions though.
Not in the picture: hardware supplies & tools, toys, laundry items, storage & organizing products, garden tools, bathroom stuff, office & school supplies, etc.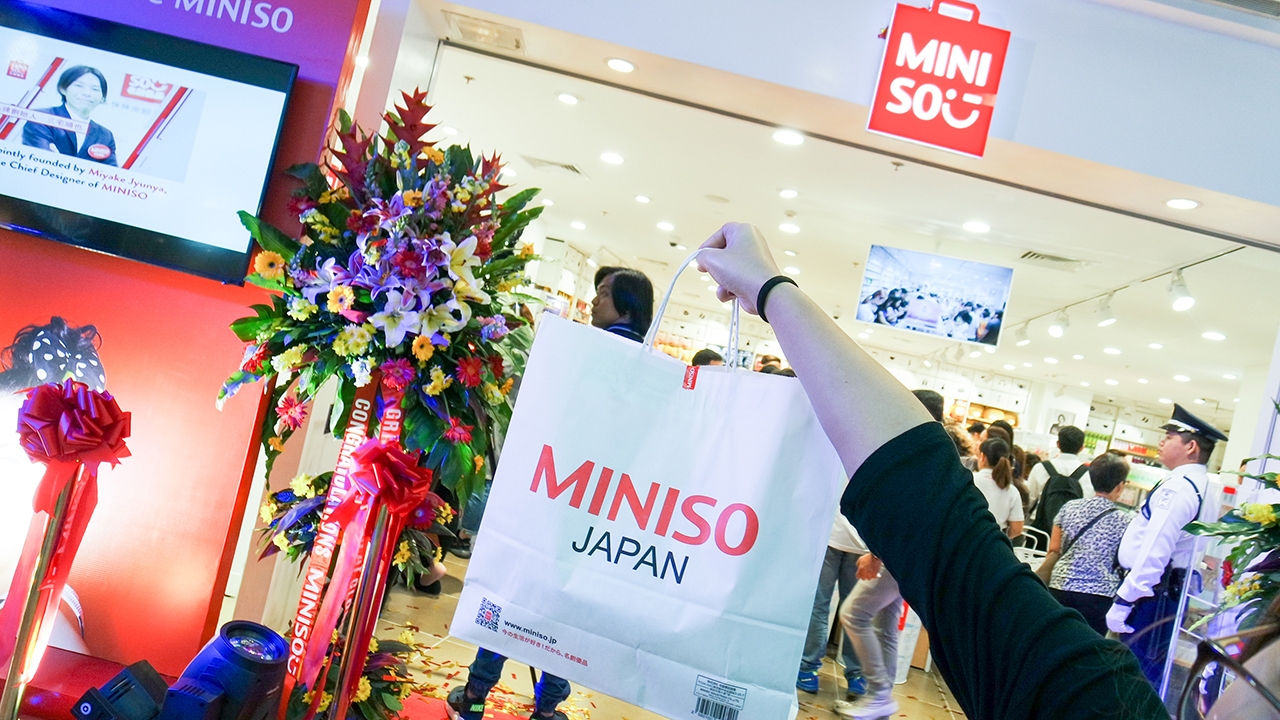 Miniso is amazing! Their good aesthetic and quality, despite the affordable prices, really sets them apart from other budget stores. Now I get why people say that Miniso is a fusion of Muji (aesthetics) and Daiso (prices)!
I love shopping at Miniso, there's always something fun and interesting in every corner. I totally see myself visiting their store more often and browsing their products 'cos it's just so therapeutic!
I can't wait for their SM North EDSA branch to open because that would be the nearest branch to me.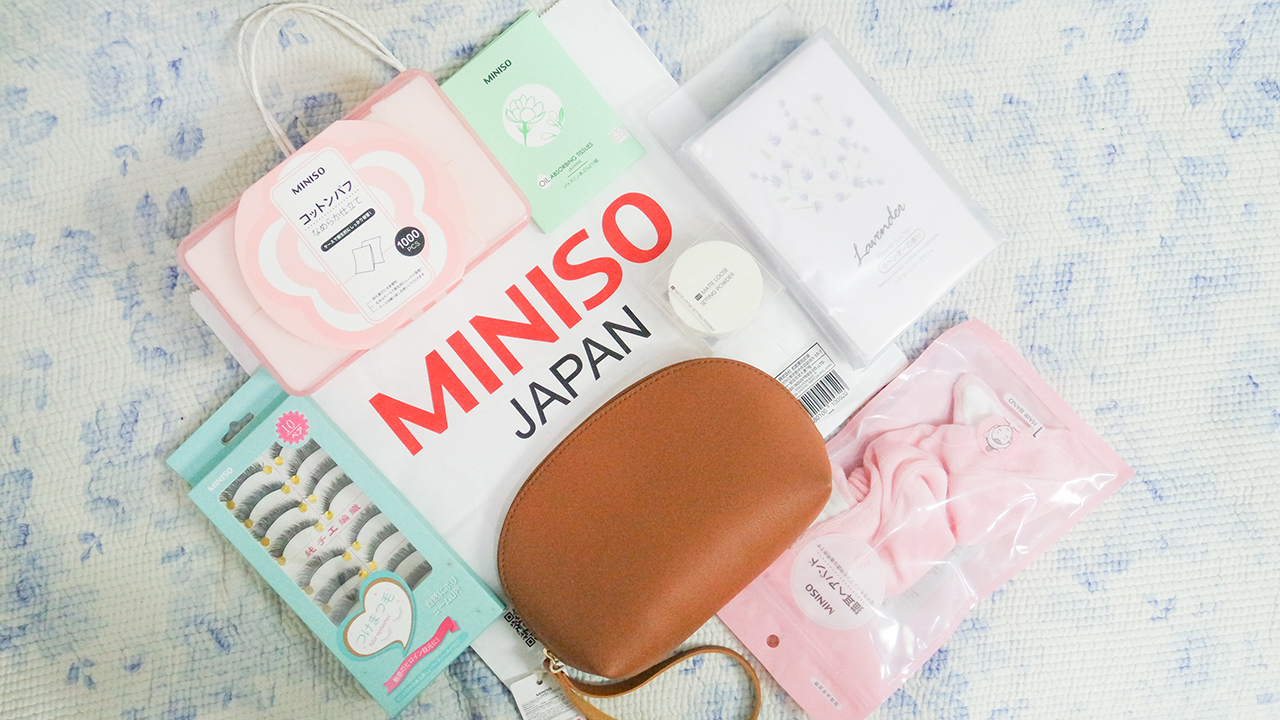 These are what I bought at the Miniso Glorietta 2 store opening. Yes, I want to buy more (wants vs. needs, so hard, heh) but I thought it's better to get just the stuff that I will immediately use.
Of course, I did a haul video on my YouTube channel. Watch it if you want to know why I got those stuff and what my first impressions are.
---
Miniso is a Japanese Designer Brand; headquartered in Tokyo, Japan; jointly founded by Miyake Jyunya (chief designer) and Ye Guofu (Chinese entrepreneur). As of today, they have more than a thousand stores worldwide.
Miniso Philippines, headed by President Michael Hong, is a fast growing brand in the country. It has opened seven stores last year (2016), with Robinsons Manila as their flagship branch in the country. Miniso Glorietta 2 is their 15th branch and they're about to open three new branches this month.
Miniso Glorietta 2 is located at the second level of Glorietta 2, near Palm Drive.
Website: www.miniso.jp
Facebook Page: @minisophilippines
Instagram: @miniso_ph
Twitter: @miniso_ph
---
I'm curious…
What is your favorite stuff to buy from Miniso?
Let me hear your thoughts and leave a reply down below.
Also, if you liked/enjoyed this post, please share it with your friends using the social sharing buttons below.
---
Disclaimer: I was invited to attend this event by Miniso Philippines. I did not receive any cash/money to write this post. As part of the media kit, I received Php 500 gift certificate which I used to shop plus my own money 'cos I exceeded my budget (heh). All thoughts and opinion remains honest, genuine, and personally written without prejudice.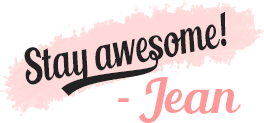 Related