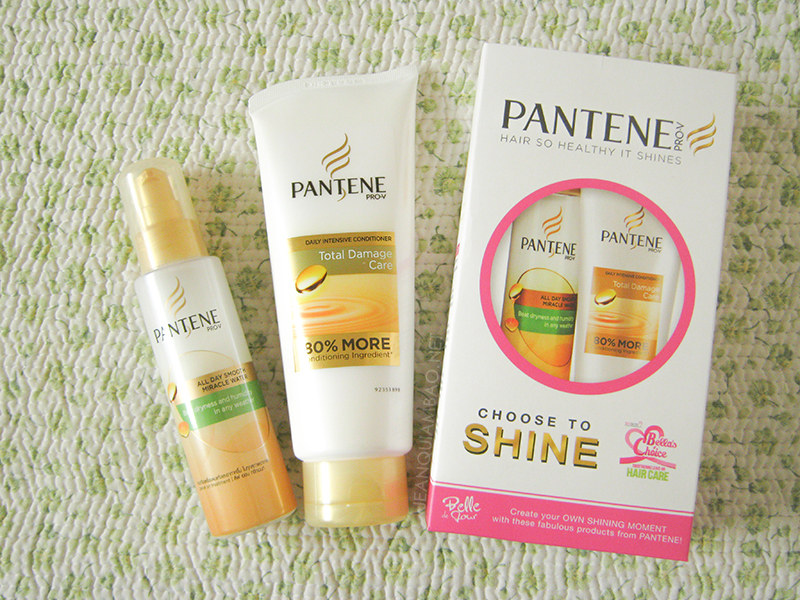 Here's another long-overdue blog post! I have a lot of post piling up on my Drafts. >.<
Last December, I answered a survey from Belle de Jour (BDJ) and I got this Pantene Treatment Kit in return. Pantene is one of my go-to brand when it comes to hair products. In fact, when I received this kit, I was still using my own Pantene's Total Damage Care Shampoo and Conditioner. So it was really great to have another bottle of conditioner (because I use it more than shampoo!) and a bottle of their new leave-on treatment, both for free and in full size!
Unboxing
Features
Below are the product descriptions found on the box.
Pantene Daily Intensive Conditioner gives you 80% MORE conditioning ingredients than the regular Pantene Conditioner, strengthening your hair from the roots out. It's the perfect product to add to your daily hair care regimen, especially when you have breakage and split ends. It will nurture your hair back to its natural beauty all the way to the tips.
Pantene All Day Smooth Miracle Water is a light weight, non-sticky leave-on which transforms into clear liquid upon contact with hands, releasing the water content that provides a light-finish. It helps hair maintain the perfect moisture level when you are out and about. With just 2 pumps a day, you will have beautifully moisturized hair in any king of weather condition.
How to use
Intructions found on the box.
Pantene Daily Intensive Conditioner

Gently squeeze your hair to drain off excess water to prevent dilution of the conditioner.
Apply an adequate amount of conditioner, up to the tips of your hair. Soak conditioner into your hair and focus on the ends.
Spread conditioner by combing through your hair with your fingers. Let the conditioner stay for at least 5 minutes.
Rinse thoroughly. Rinse your hair until you feel its smoothness.

Pantene All Day Smooth Miracle Water

Pump once or twice for medium-length hair. Add more pumps for longer hair.
Spread between fingers. Apply the right amount and rub your palms against one another and in between fingers.
Moist combing–run your palms evenly through your hair especially to tips which are prone to dryness.
Condition the surface–gently press the surface of your hair to allow hydrating ingredients to settle.
Effectiveness
I've been using these products for months now and I find both of them really effective. The Intensive Conditioner makes my hair super smooth and keeps it tangle-free all day. I have a natural wavy hair (I actually think it's dry) and the Miracle Water keeps the frizz away and makes my hair more manageable. I think my hair is stronger now and it stays moisturized even while being out in the sun almost all day, every day.
Packaging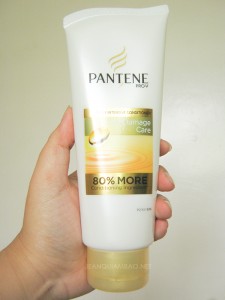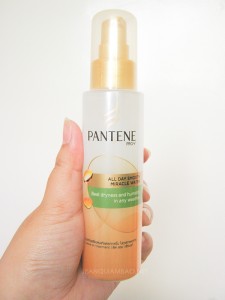 The conditioner, as most others, comes in a thick-plastic-tube-type-container which is perfect because you won't have to try so hard to squeeze the bottle when it's almost empty. The nozzle looks like the ones you use in piping bags (for piping icing). I don't really know why it has to be like that but it makes the conditioner looks cute and yummy! Heh.
The leave-on treatment, unlike others, comes in a thick-plastic-bottle-with-pump which is also perfect so you'll always get the same amount of the product. Don't you hate it when you have to struggle squeezing a bottle or when you accidentally get too much and it's impossible to return it to its container? It also has a cap to prevent it from spilling when it's on your bag.
Pros & Cons
Product
Pros
Cons
Pantene Daily Intensive Conditioner

Smells nice and clean
Effectively smoothens hair
Appropriate packaging

Can't really think of any

Pantene All Day Smooth Miracle Water

Smells nice, not overpowering
Effectively moisturizes hair
Appropriate packaging
Non-sticky and doesn't leave a greasy feeling on your hands
Won't make your hair look oily
Overall experience
I am highly satisfied with both products, especially with the Miracle Water. The conditioner made my hair instantly smooth even by using just a small amount (READ: I can use it longer before a bottle runs out, ergo, I can save more on this product). The leave-on treatment easily dissolves into a water-like consistency which means it gets easily absorbed by the hair and won't absorb too much dirt and pollution as oil-based treatments would.
I use both products everyday and won't leave the house without using the Miracle Water. Since both products aims to protect and repair hair damage, I highly recommend using them this Summer. It's not only our skin that needs protection from those harmful rays of the Sun!
Rating: 4/5 stars for both products
Pricing & Where to buy
Pantene Daily Intensive Conditioner
– Php 135.00 (180mL)
Pantene All Day Smooth Miracle Water
– Php 265.00 (100mL)
Pantene Pro-V is a product of P&G and is available at leading drug stores and supermarkets.
Repurchase?
I've been using Pantene products for years now and it's just a matter of switching from their regular conditioner to this intensive one. I like the leave-on treatment so much that I'm willing to splurge on it!
~~~
I'm curious…
Did you get this free kit too?
Share your thoughts and leave a comment down below. 


Don't forget to 

 for more updates on my blog.
~~~
Disclaimer: This is NOT a paid review. I got the items for free from BDJ as an incentive for answering their survey; they did not require me to post a review on my blog. All thoughts and opinions here are based on my personal experience and are not prejudiced.
But I do accept Sponsored Product Review; for more information, click HERE.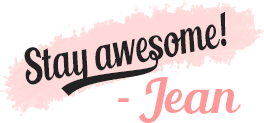 Related