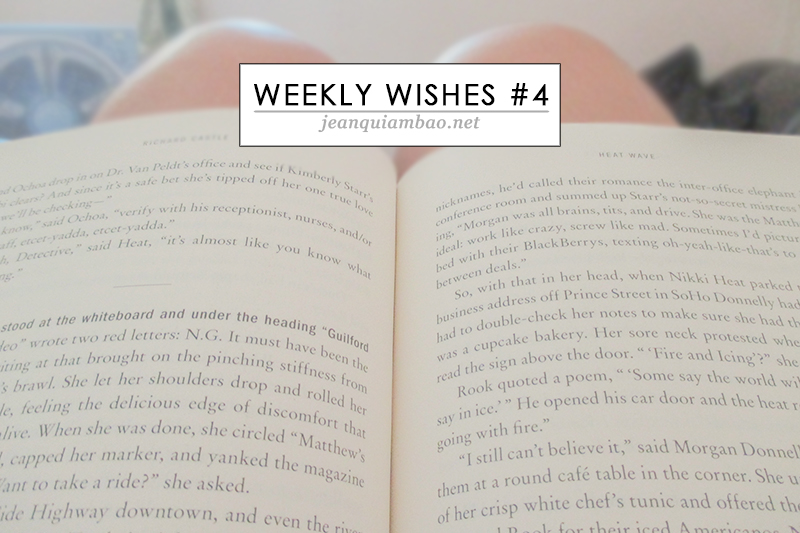 Hi! I know the week's almost over but let me just share my goals for this week. Also, I'm sorry for being MIA these past few days, I was not feeling well and was experiencing horrible pain in my ear. I had it checked already and I'm now recovering and actually feeling a bit better. I had a great week though, before all of that, and I've finally watched The Fault in Our Stars and it was totally-awesome-makes-me-want-to-watch-again! <3
By the way, thank you all for still reading my blog and leaving comments! It felt really good reading your sweet words. I love you girls, always, okay? Heh
Alright, I'll be listing my weekly wishes below. I might be late posting about it but I swear, I've been doing them since the start of the week! ^_^
LAST WEEK'S WISHES
Develop a new routine. Still stuck on my usual morning routine but hopefully, I'll get to add more to that now that I'm feeling better.
Read a book. I started reading a book…heh
Make smoothies. Just once though. But will try more this week!
Have a craft day. Check! I'm trying a couple of new craft projects and I'm still getting the hang of it.
THIS WEEK'S WISHES
Finish my "currently-reading" book. I might have grabbed the wrong book to read or whatever but I'm not really feeling it… Maybe it's just me though, so I'm willing to give it a chance.
Don't drink sodas for the whole week. Sodas, softdrinks, carbonated drinks, whatever you call them, none of that for me this week!
Sleep more. It's weird because no matter how late I sleep at night, I will always wake up too early in the morning. I'm averaging at four hours of sleep at night and we all know that's not good so yep, must sleep more!
Get well. Hopefully, I'll get better soon because I kind of hate taking meds.
This week's goals are quite challenging TBH so pray for me sistahs! Haha
---
Are you a goal-setter? Join us now and share your wishes! Click the image below to learn more about Weekly Wishes.
---
I'd love to read your thoughts; leave a reply down below. 

Don't forget to 

 for more updates on my blog. 

Also, if you liked/enjoyed this post, please share it with your friends using the social sharing buttons below. ^_^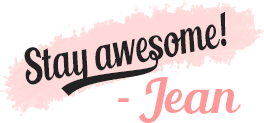 Related