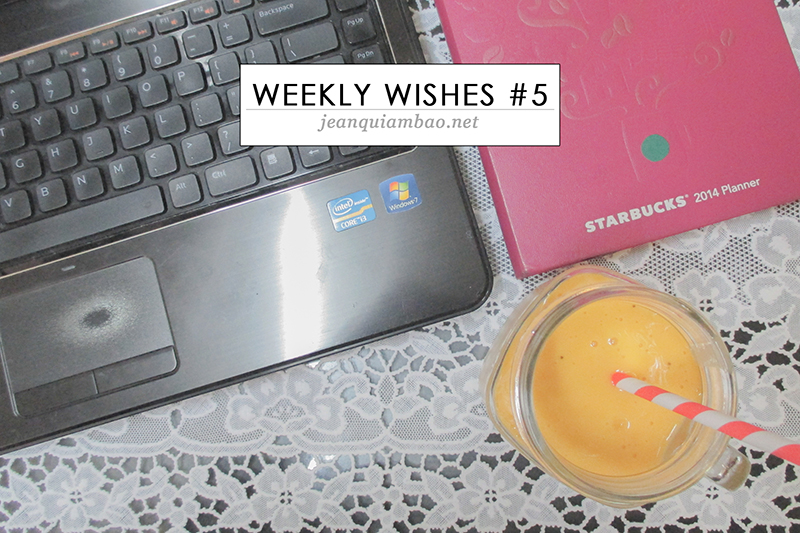 Hey y'all! I'm feeling so much better now and been busy running errands and catching up on other stuff. Also, I'm very happy to report that I did well on my previous weekly wishes! ^_^
LAST WEEK'S WISHES
Finish my "currently-reading" book. Check! I was right to not give up on it.
Don't drink sodas for the whole week. Hooray!!! It was quite a challenge but I made it. I may have had a glass or two of Coke after the successful week BUT I'm just celebrating! Heh.
Sleep more. I've been sleeping more but still not at night. 🙁
Get well. Saying NO to sodas last week was very helpful. I also don't have ear pain now! Yey!
THIS WEEK'S WISHES
Organize computer files. I've been putting this off for a very long time and now I just can't ignore it anymore. My laptop needs a good cleaning up.
Write product reviews. I've been trying out new products and they're so good that I must share how great they are with everyone.
That's it! I'm sticking to only two goals this week because I know how very time-consuming they are.
---
Are you a goal-setter? Join us now and share your wishes! Click the image below to learn more about Weekly Wishes.
---
I'd love to read your thoughts; leave a reply down below. 

Don't forget to 

 for more updates on my blog. 

Also, if you liked/enjoyed this post, please share it with your friends using the social sharing buttons below. ^_^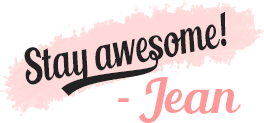 Related