There are so many engagement and wedding videos in the Internet. Most of them always made me tear up; most of them, I don't really know personally. But this one just felt really special; though I don't know them either.
When you see viral proposal/wedding videos, you know they got viral because of all the gimmicks OR because something totally went wrong. This one doesn't really have lots of tricks; what made it different is that the groom planned the same-day engagement and wedding proposal with just the help of family, friends, and her wife's Pinterest "My Dream Wedding" Board. Sounds familiar? Well, if you're a Filipino, you'll say this is just like the Carmina-Zoren Surprise Proposal+Wedding. But not quite, for starters, Ryan Leak and Amanda Roman were no celebrities (maybe now they're sort of…); they don't have script and story writers; and unfortunately, they weren't able to execute the original plan because of a storm.
But what I really loved about this video is how I felt the love, and not just any other kind of love, but that one you know is real. I don't know, I guess you can't really explain true love, you just feel it; and how this couple made me feel their love only by watching this is amazing. And yes, of course, I cried watching this, you know how low my EQ is.
To Mr. and Mrs. Leak, thank you for sharing your love. I truly hope that God will continue to bless your marriage. Thanks for letting the world know that everyone deserves happiness in their relationship.
What's most amazing, I think, in this video is that Amanda promoted the charity that they support–The A21 Campaign.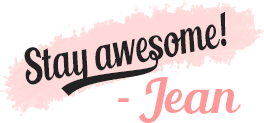 Related